Terahertz image gallery
It is critical for quality control and nondestructive testing to avoid the usage of ionizing radiation (X-rays) due to its detrimental effect on biological agents. This is where Terahertz imaging technology, developed and commercialized by Terasense, is extremely useful, and there are many examples of THz imaging's useful application in the food industry.
Security applications
We all know that homeland terror knows no bounds and is currently on the rise. What's more, terror methods are becoming more ingenious with hidden weapons and threats which are hard to detect. Security-related applications can be subdivided into two major subcategories as outlined below.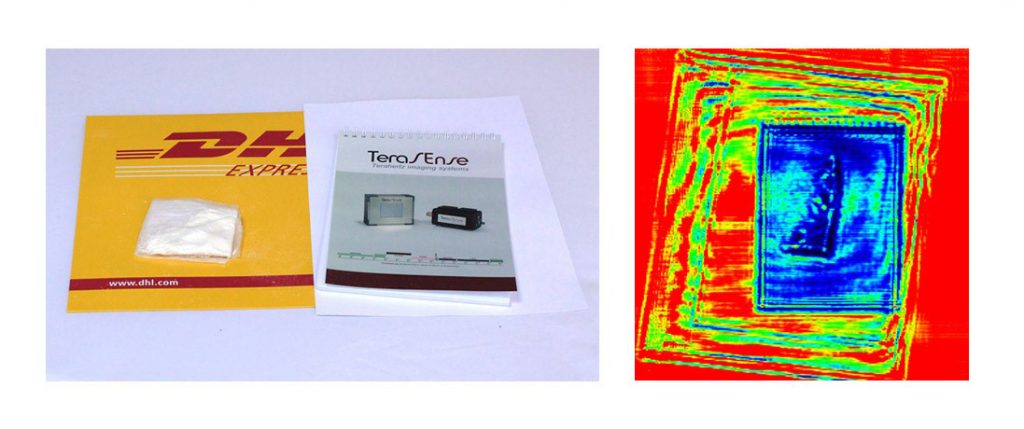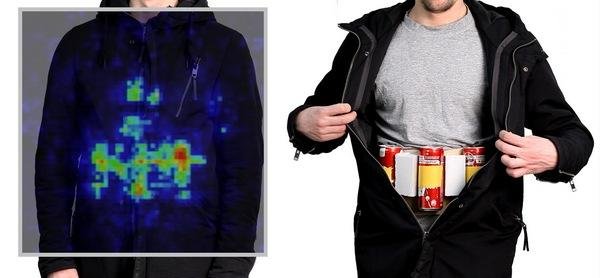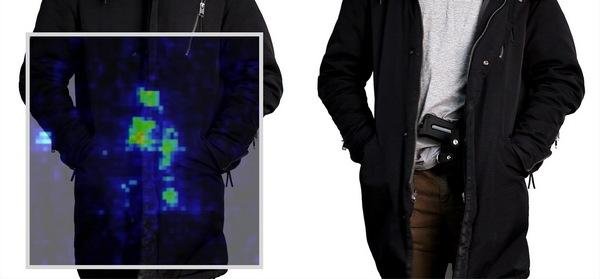 Terahertz security body scanner
Terahertz inspection of agricultural products
Two hazelnuts within nutshell
Terahertz image of a peanut in a nutshell (100 GHz).
Peanut within nutshell. Visual inspection
fails to identify the number of nuts inside.
Terahertz image of a peanut in a nutshell (100 GHz).
It clearly shows a discernable defect – a missing nuts on the left.
Terahertz inspection of agricultural products
Terahertz food inspection
Terahertz applications in the ceramic industry
Terahertz applications in the ceramic industry
Wood Processing Industry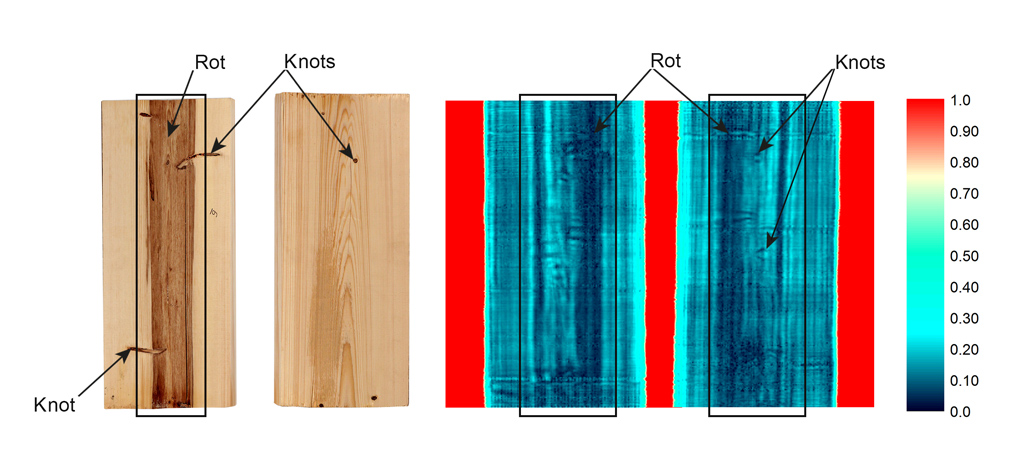 NDT inspection for wood processing
Automotive industry applications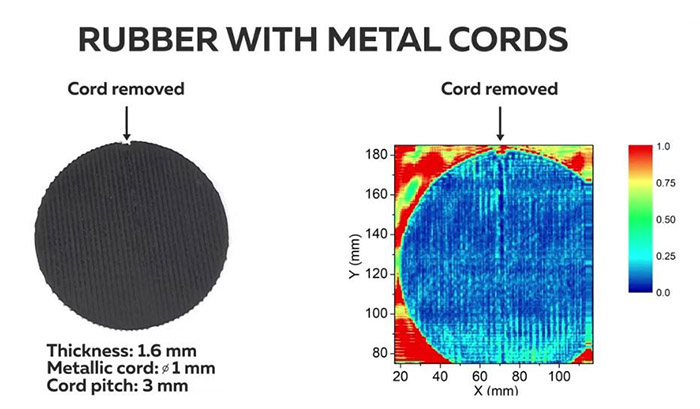 Automotive industry applications
THz imaging for science