SAPEC presents terahertz scanner for detection of letter bombs and dangerous substances in the mail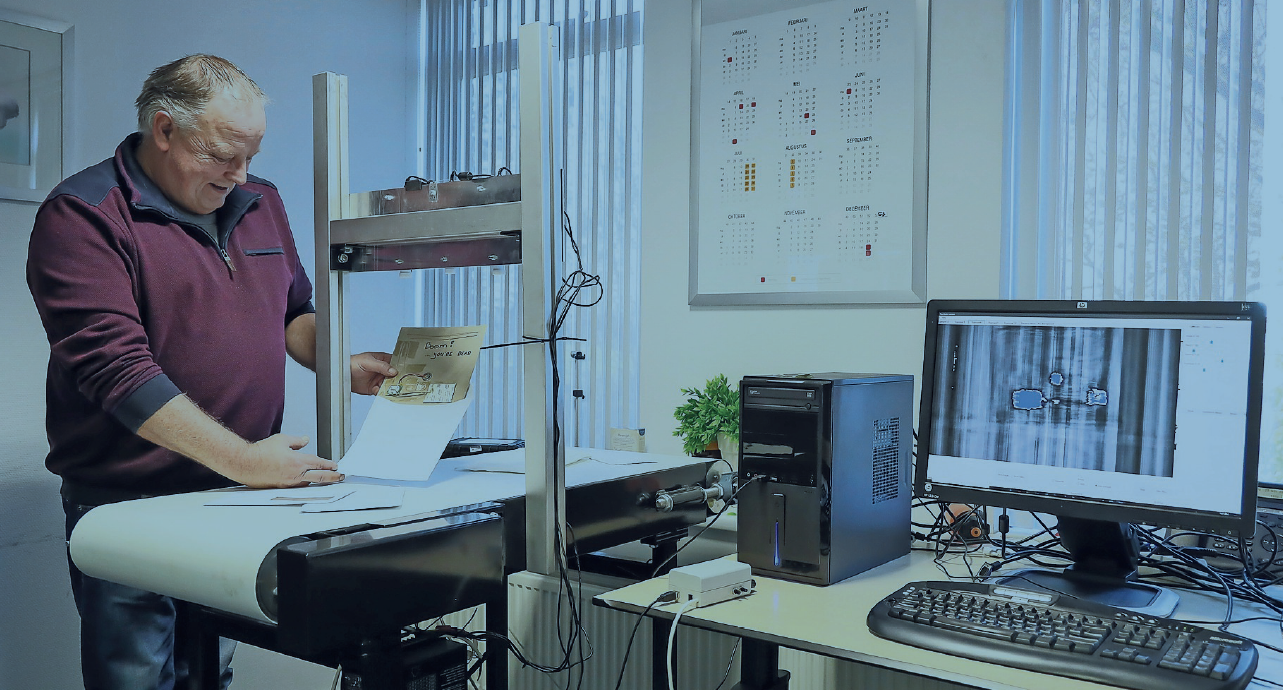 Unique capabilities of Terahertz imaging for security screening of mail and small parcels in general, as well as our high speed linear THz scanner systems in particular have long been in the focus of attention due to the increasingly growing instability and terrorism level around the world. And by all indications the situation doesn't seem to have any signs of improvement.
SAPEC BV (www.sapec.nl), our good and long-time partner and authorized distributor in the Netherlands, reports that the number of letter bombs or mail containing various powders (presumably dangerous) being sent in the country has recently increased. There was one week during  this year, when as many as nineteen powder letters were reportedly delivered to different addresses in the Netherlands. A few more letters contained bombs inside (called letter-bombs) meant to explode when envelopes are opened.
SAPEC BV in Hoogkarspel, decided to put an end to it by staking on our  THz imaging scanner system optimized at the frequency of ~100GHz.  In fact, SAPEC BV is one of a few distributors that acquired their own in-house demo kit of TERASENSE scanner, but unlike others SAPEC BV has invested a lot of time and efforts in upgrading its software to improve its performance.
As a result of their tedious and painstaking work SAPEC BV now offers their postal scanner that can segregate unwanted content in a stream of letters and small packages. "Actually, we can detect 22 out of 26 cases on the list with wrong post content with this THz scanner. Bomb- and powder letters, but also bank cards, cash money, plastic things, computer chips and even nerve gas or insects, - we can get it all out." Mr. Simon Peerdeman, SAPEC general director, said in the interview to Mike Deutekom from Mediahuis Nederland / PostNL.
SAPEC BV has added value to our THz scanner system, indeed, and now can offer a scanner that contains artificial intelligence, which indicates on the PC screen that there is something wrong with a particular letter or small package. Additionally, an automatic separator can be installed on the same conveyor line after the scanner to segregate suspicious letters/parcels to keep them separately from the mail flow ", says Simon Peerdeman. The trick is to scan those envelopes and parcels without having to open them to check the content" and THz imaging scanner ensure such non-invasive and therefore safe inspection.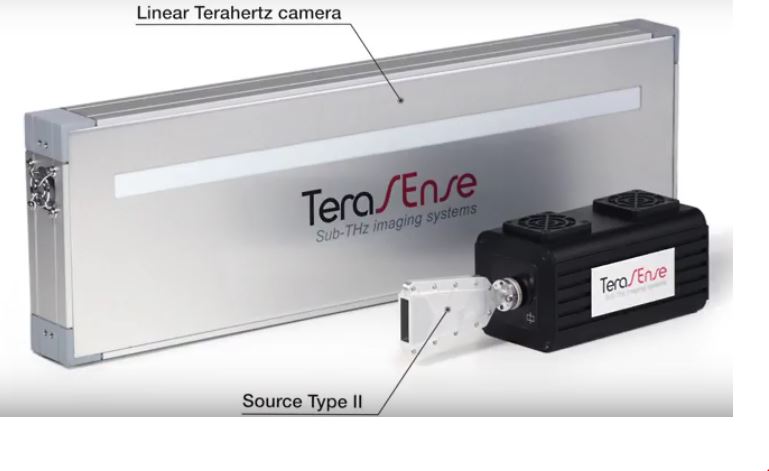 The scanner works with Terahertz waves, which gives indisputably big advantage to this device and make it absolutely safe for humans, as opposed to commonly used X-rays which are associated, with  ionizing radiation and respective hazard to human health. THz scanner is extremely user-friendly and any one can operate it without a special training, according to Mr. Peerdeman. "Besides, this device costs much less than an X-ray scanner." The device that SAPEC uses as a demo unit available in Hoogkarspel has the size of a professional copy machine that we can often encounter in offices. "This is a basic model. It allows  you to check  a letter or small parcel virtually within seconds ", the director explains. Of course, if required, much faster scanner system can be supplied, for instance, our 100 GHz ultrafast scanner  (with an impressive 15m/sec imaging speed)  that can ensure inspection of millions of incoming mails without any delay  at the national mail sorting centers.  On top of that another variety of the THz scanner - a 300GHz scanner system can offer much high imaging resolution capabilities (pixel pitch 0.5mm).
SAPEC BV has diversified business interests and also works on certain inventions and makes custom-tailored machines for governmental agencies and companies. Some of their own inventions can be useful for inspection at public places with high throughput capacity, like airports. For instance, the company has recently developed a remote temperature scanner for people with which all passers-by can be quickly checked for an elevated body temperature. This is viewed as critical nowadays, when ruthless Coronavirus  takes its toll daily, and therefore it's important to ensure that sick people do not mingle with others unaware of their  possible infection.
Have any questions? Please contact us.