Powerful 95GHz (1.8W) IMPATT based generators are now backed up with MANUAL /datasheet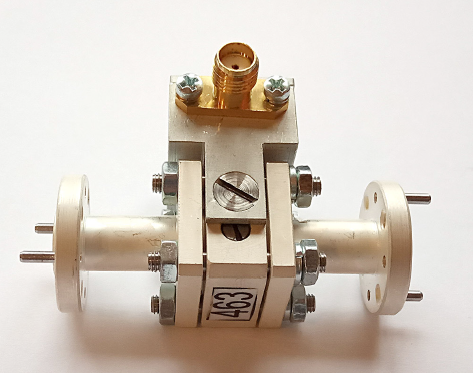 TERASENSE recently released a new family of terahertz generators  with a fixed frequency of ~ 95 GHz and a strikingly high output power reaching  >1.8W. As we explained in our new promotional video showing 'live' one of these terahertz wave sources  in action, such advances were primarily achieved due to an innovative design of enhanced power amplification circuit touted as 'IMPATT + Amplifier' technology.
Taking into account such gigantic might it makes sense to outfit each source with an attenuator, which is offered as an optional add-on element and if opted in, will be integrated inside generator's case.  Needless to say that such useful upgrades and convenient innovations  bring up lots of questions from our customers and prospects. Typical questions that we keep receiving from our clients tend to revolve around such topics as listed below: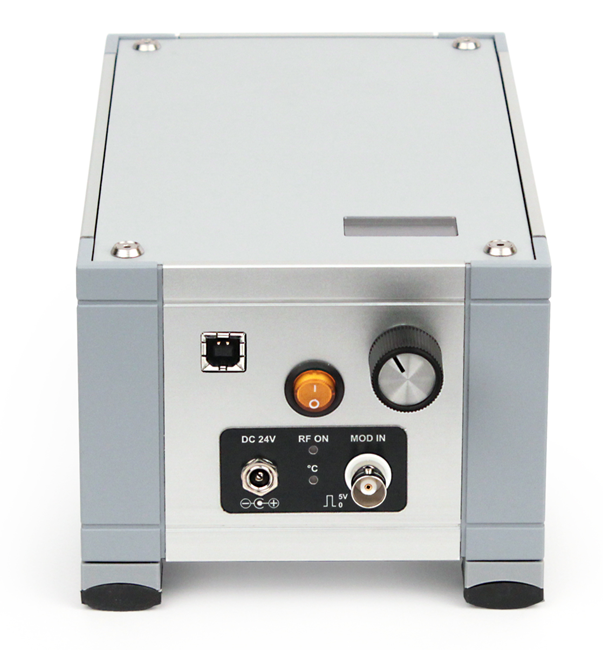 A
- Is overheating protection available?
- What is total output power tuning range of THz wave source equipped with a built-in attenuator ?  (the proper answer is 0 - 40 dB)
  - Is current attenuation level shown on the display?
  - What is the minimal/optimal  step in adjusting  attenuation?  (the proper answer is 1 dB).
- What modes/methods are available to control the output power ?
- What is the communication protocol and is the software for computer control attenuator option supplied with device?
In fact our new mighty wave sources are fully integrated, plug-and-play solutions that can be remotely controlled via a user-friendly software interface and USB port or in a conventional way (manually). Consequently, we are at liberty to say that our built-in attenuator offers two control options. The first one is 'conservative' manual control mode that suggests using a rotary knob on the control panel, which allows to set attenuation changing the values in 1 dB steps. Along with that the source can also be controlled remotely by a computer, which is the second option that offers higher tuning flexibility and more convenience in general. In this case our source is connected to a PC by means of USB cable and use serial port. Using remote control allows  to set attenuation to 0.1 dB, however, it is accurate only to 0.5 dB.
Well, there are a lot more information to share, which is why our engineers have just released the USER'S MANUAL for these powerful sources that also serves as its datasheet.
Summing up, if you feel the 'torque'  when reading this article, you are welcome to download our new  MANUAL from the download portal at the  product web-page for THz wave sources or simply ask your account manger to provide it. Your questions stimulate our progress, so do not hesitate to ask them.
Have any questions? Please contact us.