TERASENSE wishes Merry Christmas & Happy New Year!
Dear friends!
Thank you very much for being with us throughout this difficult year, which despite the world-wide efforts was still marked as Corona-affected.  Indeed, we've been feeling your great support  all the time, converted in the form of your inquiries in our THz imaging systems, your purchase orders  and  your general interest in our  terahertz technology.
The TERASENSE team would like to take this opportunity to express our gratitude and share our best wishes to our numerous 'THz-club' members, web-site visitors and above all to our dear customers who have taken this leap of faith by investing in our innovative products & ideas.
With gratitude and hope in our hearts we wish you, your friends and families many happy returns and a season that's merry and bright! May your holidays - no matter what you call them - sparkle with joy and laughter and may prosperity follow you throughout the year and happily thereafter.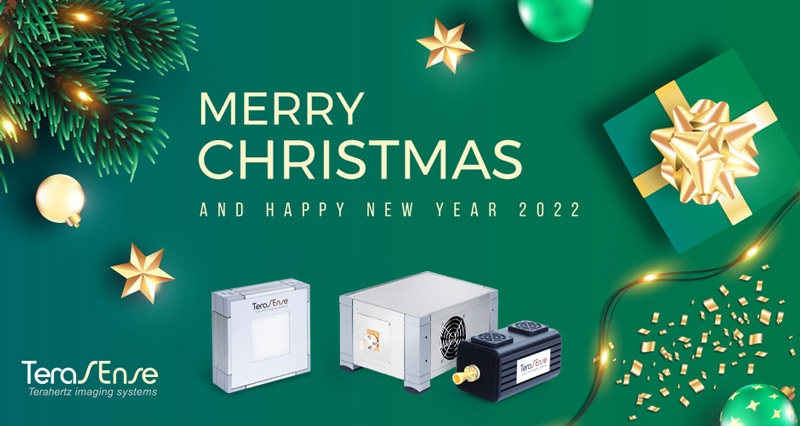 Happy Seasonal holidays! Merry Christmas and Happy New Year!
We hope to continue our cooperation in the future!
Have any questions? Please contact us.