An updated Terasense catalog of all terahertz products is available for download now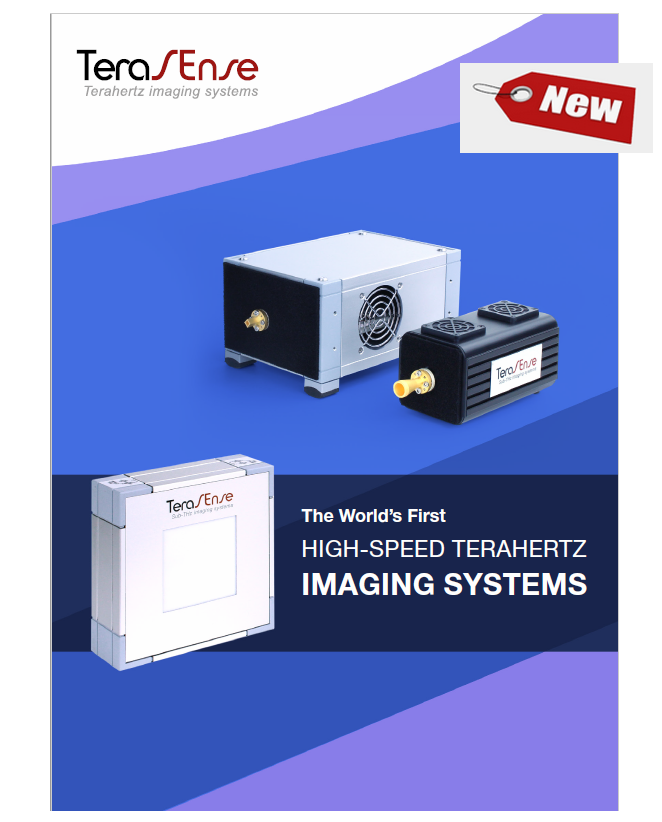 Sometimes during this endless process it happens so that our innovations and upgrades go far ahead of  our marketing & promotional materials.  But ultimately we all know full well that our products are only as good in the eyes of our customers as they are presented to them. So, once in a white the time 'to gather stones' comes up and our marketing dept does the needful. After all, as a old saying – a bit rehashed goes-  a well-updated promo-brochure released in due time is 'half the battle' in terms of face lifting of corporate image.
This time you are welcome to check out our updated corporate catalog/promo brochure with all terahertz products including our novelties.
This brief catalog with all our THz products will give you a 'bird's view' of all our product offering, will help you get familiar with all our product line and THz technology and possibly choose a system optimal for your research needs. We highly recommend to read the whole promo-brochure, as our  product line includes quite a few  models of 2D THz cameras  and 1D linear cameras (scanners) meant both for scientific (research/testing) and industrial use.
A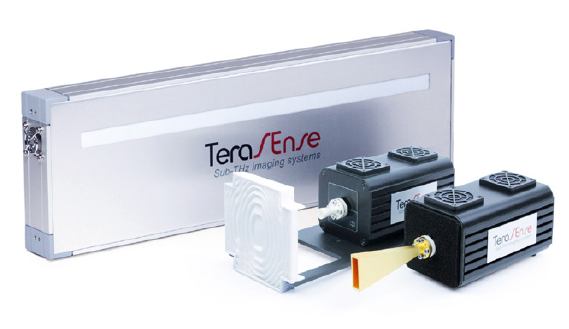 However, for those customers who are already familiar with our products in general and have seen the previous version of this catalog, a few sections which were substantial rehashed & updated would be especially interesting.
First, it's the section about our Ultrafast line camera for conveyor applications, which gives a few outlines of our high speed terahertz imaging scanner  systems (also known as 'TeraFAST-') that features 5 kHz (5000 frames per second) speed, and has  scalable in size sensor array and is our flagship product.  In particular, the revamped catalog shows the upgraded design of type-I optics for the wave-source based on holographic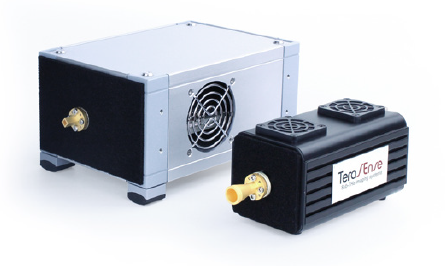 wave plate that can be produced using 3D printing technologies.
A
Second, is the section describing our  fixed frequency terahertz sources that shows the entire line of our CW THz wave sources – recently expanded & updated that now covers the range between ~95GHz; and ~ 600GHz. It spells out that for almost each of these frequencies we can offer few options (models) with different output power.
A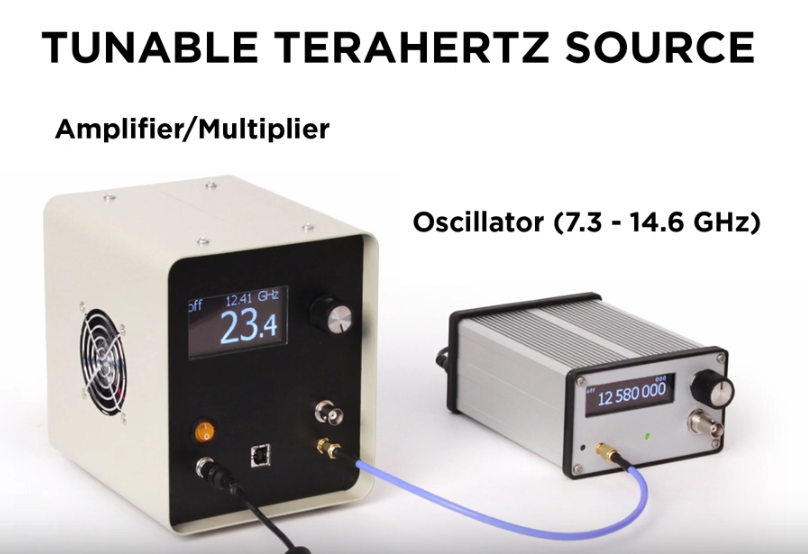 Finally, it's the section about our  Tunable terahertz sources for frequency ranges 70 – 77 GHz, 140 – 155 GHz, and 280 – 310 GHz, which were released fairly recently and are now gaining popularity.  These tunable THz sources of TeraSmart series are  based on broadband Schottky diodes multipliers chains.
Of course the brief catalog cannot give you a compressive information about all products, while we have separate promotional brochures dedicated to each product individually. The purpose of the catalog is only to spark the interest of curiosity of our customer, and prompt them to dig deeper for the information, while we will always be around to help find the answers to your questions.
Have any questions? Please contact us.