Huge sub-terahertz imaging camera (128×64 pixels) sets new record by Terasense
Recent survey conducted by Thomas Hochrein, SKZ, in Markets, Availability, Notice, Technical Performance, Historic Development and Trends of Terahertz Systems (Hochrein, 2014) vividly proves that the T-ray topic is rapidly gaining popularity in the world. In addition to the well-known technical opportunities for Terahertz (also referred to as "far infrared' or "sub-millimeter" waves) this novel technology offers unmatched opportunities in coherent, time-resolved detection in a number of applications, some of which yet to be discovered. This market research, as well as a number of other publications and recent patent applications, confirm increasingly growing interest in Terahertz –related technique, while Thomas Hochrein determined the 'annual growth rate for this activity to be fluctuation between 9 % and 21 %.
Well, that is a pretty tangible growth rate by all accounts, and TERASENSE cannot afford sitting back and relaxing by reaping the laurels of the first wave of sales in the 3rd quarter 2014. Of course we keep evolving and here is a brief description of our most recent achievement in the field of sub-terahertz imaging sensor arrays:
Customized TERA-8192 Sub

-

Terahertz imaging sensor array
Spectral Range:

40 GHz – 0.7 THz
Frequency*:

140 GHz/bandwidth +-1.5GHz
Pixel Size (pitch):

1.5 x 1.5 mm2
Number of pixels:

8192 (128 x 64)
Imaging area:

197 x 96 mm
Responsivity:

50kV/W
Noise Equivalent Power:

1 nW/√Hz
Power:

5V USB powered
Size of device:

250 x 150 x 60 mm
Terasense Viewer ® Software with the OPEN API
Initially our Client wanted to order even bigger size (256 x 128 pixels), but upon second thought we collectively decided to have this novelty broken in using a smaller device first, in view of the future cooperation with virtually untapped potential.
For all those, whom it may concern, we would like to remind that in terms of customization our capabilities are pretty impressive! In addition to our 3 standard solutions for imaging systems (TERA-series camera line-up) we can also make customer-oriented solutions to satisfy many other configuration and geometry requirements. We have extensive experience in supplying our products internationally to large clients in various industries, and it is truly gratifying to observe increasingly growing interest in T-ray technologies being displayed recently by many researchers, industrial clients and OEM manufactures.
We will be looking forward to your inquiries and orders!
*           *           *           *           *           *           *           *           *           *           *           
Hochrein, T., (2014) 'Markets, Availability, Notice, and Technical Performance of Terahertz Systems: Historic Development, Present, and Trends',

Journal of

Infrared Millimiter & Terahz Waves

. Springer Science+Business Media New York 2014.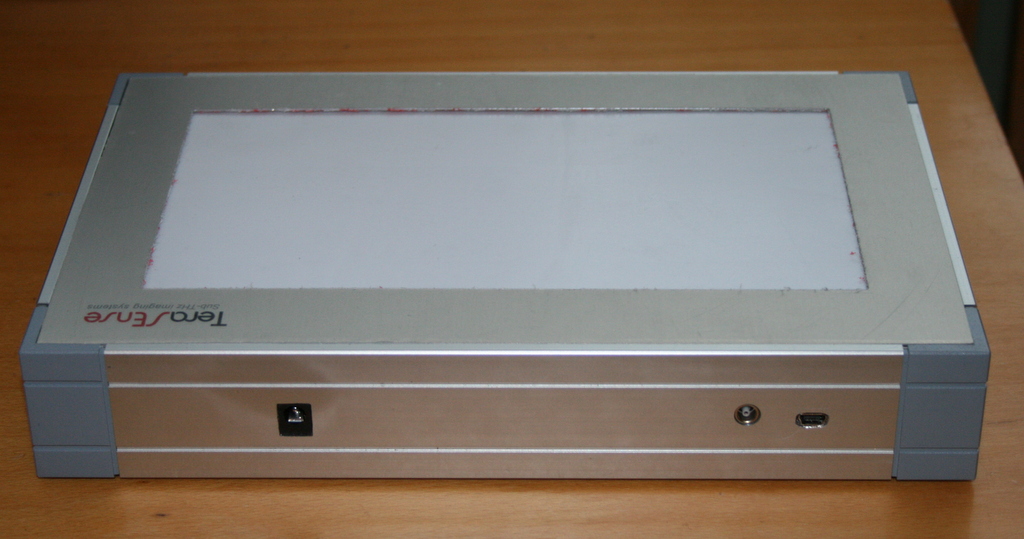 Have any questions? Please contact us.