New Tunable Terahertz Source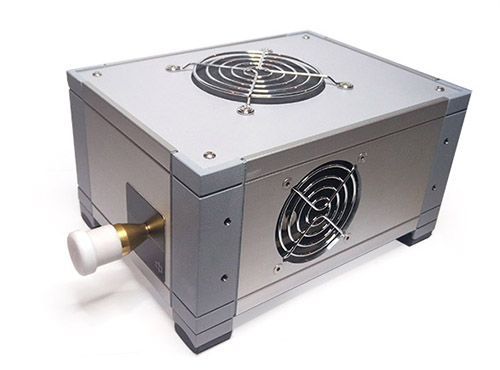 Our readers may recall the latest news regarding the TeraSense product-development plans, reporting on the ongoing project devoted to the engineering of frequency-adjustable generators. As part of this work in progress, we are pleased to announce the arrival of our first tunable source with the center frequency of 96 GHz, which has now been made commercially available.
This type of source makes it possible to solve the problem of speckle interference removal—one of the principal bottlenecks in high-quality terahertz imaging. Because electromagnetic radiation produced with a standard IMPATT diode is highly coherent, it can lead to speckle-like artifacts in the resultant terahertz images. As such interference side effects are quite common, they pose a serious problem, especially for imaging the objects with their thickness or separation distance from the sensor exceeding the THz wavelength.
One of the viable methods of speckle elimination is rapid frequency sweeping. Therefore, an IMPATT based tunable terahertz source opens up new possibilities in various imaging applications. It drastically improves THz image quality, recognition, and reliability, consequently enhancing the overall performance of the imaging system.
Our new tunable generator is built on a 7-8 GHz master oscillator in combination with a thirteenfold frequency multiplier and an output power amplifier, both of which stages are based on IMPATT-diode technology. The exact frequency of the output radiation can be user-controlled over the range of 95.5 GHz – 96.5 GHz through an externally applied voltage.
The key parameters of the new source are:
the center frequency of 96 GHz,
variable frequency BW of ± 0.5 GHz (external DC voltage is required to control the frequency),
output power > 80 mW (upon request, the output power level can be increased up to 1 W),
with our additional standard options including:
TTL modulation,
protective isolator,
one year warranty.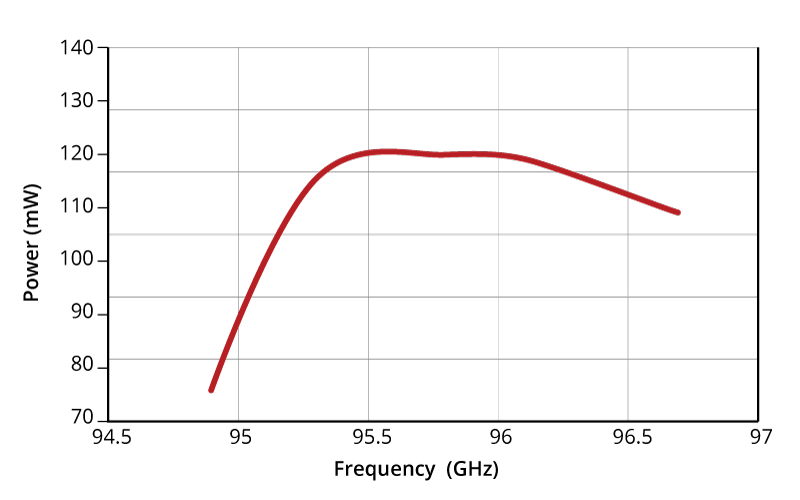 Having accomplished the first step with the tunable 96 GHz source, we have further plans to provide our 140 GHz generator with a variable frequency BW of ± 0.7 GHz at the output power level of > 30 mW.
We are very much hopeful that our first tunable wave source will receive ample positive feedback and due recognition as it evokes keen interest in our existing and potential customers. We strongly encourage you to provide us with your valuable input, and to submit your requests about our products to info@terasense.com — our marketing team will be more than happy to inform you of any necessary details.
Have any questions? Please contact us.