SLEO Photonics and Terasense join forces for better distribution of THz imaging products in Taiwan

Terasense continues its expansion world-wide, heading east again this time. We are happy to announce that

SLEO Photonics Co., Ltd

.

has become another our partner in Asia, and will help us make our Terahertz imaging cameras and THz systems more accessible in Taiwan.
SLEO Photonics is a small business cooperating with a number of widely recognized providers in the fields of laser photonics, optoelectronics and imaging. Such brand and company names  as BATOP GmbH, CASIX, Castech Inc, COHERENT, DayOptics, HOYA, Macken Instruments Inc, Eagleyard Photonics GmbH, TOPTICA Photonics AG, HighFinesse GmbH, THORLABS Inc, Yamamoto, OMEGA, EKSAM Co, HighFinesse GmbH, Klastech,  Tekhnoscan – speak for themselves and hardly need any introduction. We believe this versatility builds a secure basis for long-term cooperation with our new distributor and cannot but instill confidence in the future.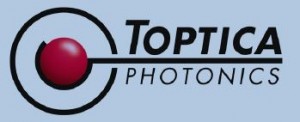 Among all these high profile partners we would like to point out one -  

TOPTICA Photonics AG

and we'll tell you why!
.

In fact we have a special interest in

SLEO Photonics

, because they are an authorized distributor of

TOPTICA Photonics GmbH

(Germany),  a recognized world manufacturer of THz-TDS (Time Domain Spectroscopy) and THz-FDS (Frequency Domain Spectroscopy) systems. Jointly with TOPTICA Photonics we recently tested our THz imaging cameras as  THz-TDs and THz-FDS beam profiling/measurement tool, and our devices  demonstrated excellent detecting capabilities, which surpassed our  expectations. [Read our brief report for THz-TDs & THz-FDS beam profiling ]

.

We now sell our THz imaging cameras as a beam profiling/measurement tools for THz-TDs and THz-FDS systems. Needless to say that we pin high hopes on

SLEO Photonics

in this area as they sell both THz-TDS and THz-FDS systems by Toptica, as well our THz imaging cameras!
 

As you can see at our DISTRIBUTORS section of our web-site currently we have 38 distributors around the planet. That's not too many, and we need to increase their number not only to improve marketing and raise sales, but also to strengthen our market position via endorsement that our local resellers may provide in the region.
Have any questions? Please contact us.