Meet our new distributor of THz imaging solutions in Czech and Slovak Republics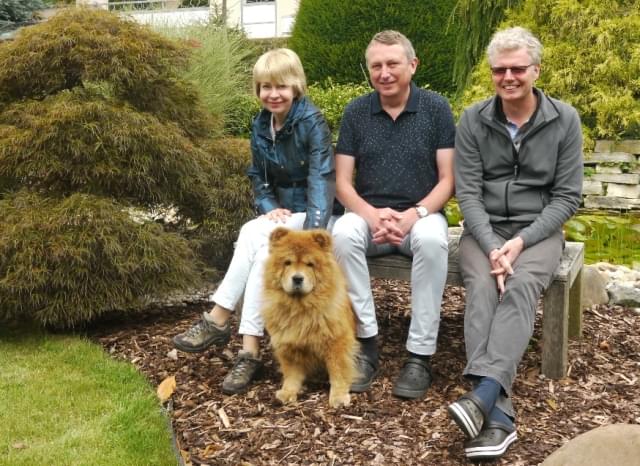 Company MIT s.r.o. was founded in 1992. From the beginning, the company's aim was to enable scientists and companies in the Czech and Slovak Republics to access state-of-the-art high-tech technologies in the field of laser technology and optoelectronics.
The delivery program was initially concentrated on the supply of components, but was gradually expanded by, for example, low and medium power lasers, femtosecond laser systems, modular signal amplifiers, laser radiation measurement and diagnostics, larger laser systems including marking and micro-machining systems, etc.

The interim expansion of the supply program came in 2006, when MIT s.r.o. acquired the exclusive representation of Newport's world-leading manufacturer of advanced technology, which was acquired in 2004 by Spectra-Physics and Oriel Instruments. From now on, we are able to offer our customers complete solutions in the fields of physical, chemical and biological research, the environment, the health, the semiconductor and the electrotechnical industries.
The main goal of the company has always been and will be a satisfied customer, who is supplied with a quality product with sufficient information for its optimal selection, application and reliable function, with its subsequent full support including warranty and after-guarantee service, which is provided by professionally trained, experienced and long- employees of our company.

MIT s.r.o. holds a quality management system certificate according to the ČSN EN ISO 9001: 2009 standard for business, advisory and service activities in the field of laser technology, optoelectronics and fine mechanics.


Do you want to talk to MIT s.r.o.? Call them:
+ 420 241 712 548
Would you like to write a quick message? Use email:
info@mit-laser.cz
Do you want to meet with MIT s.r.o.? Welcome to:
MIT, spol. s r.o.
Klánova 56
147 00 Praha 4
Have any questions? Please contact us.