Terahertz imaging scanner system TeraViewer Software download link is now open for users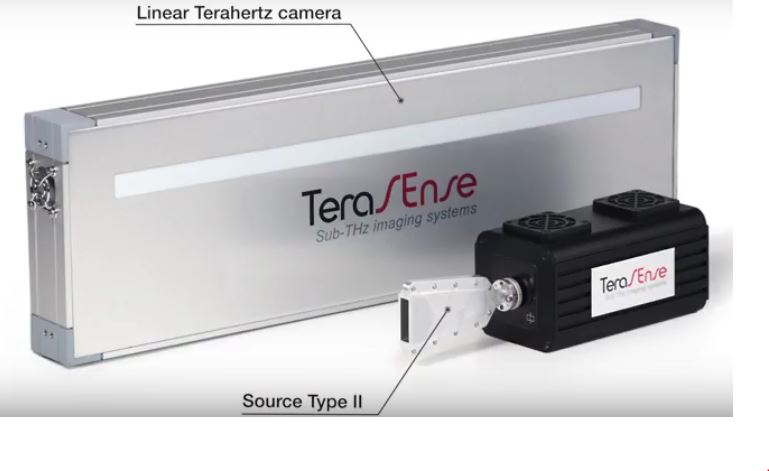 Hundreds of our happy customers know that Terasense makes every effort  to adhere to a comprehensive approach in supplying a full equipment  package that includes both, hardware and software for our terahertz imaging systems.  Our software package is now pretty impressive and has a few items as listed below.
First comes our  our customer friendly Tera®Viewer Software written in Python that enables to get both still images (THz images) and  regular visual mode stream (i.e. 24 fps). Tera Viewer® also allows a user to switch between various modes e.g. panorama view, video mode. Of course, saving of THz still images  and DATA export are also  fundamental functions taken care of. Besides we also provide Application Program Interface (API -  Python), as well as  SDK (Software Developer's Kit), in particular C/C++  and   LabVIEW interfaces.
This is why our supply package for each terahertz imaging camera model includes  a special flash drive, where the whole software package is saved. Unfortunately, a flash drive  can be lost  or misplaced sometimes, which may pose a problem for our customers if re-installation is required.
Besides,  we continuously evolve and improve our systems,  which requires frequent software updates  to be released for various THz cameras.   Our industrial customers that use TeraFAST  high speed linear scanner system at 100 GHz, for non-destructive testing and quality control applications  know full well how important timely software updates are for equipment. TeraFAST THz imaging scanner is our flagship product and the most enhanced THz imaging system   and an obsolete software may potentially disrupt THz imaging process or hamstring certain of its useful functionality.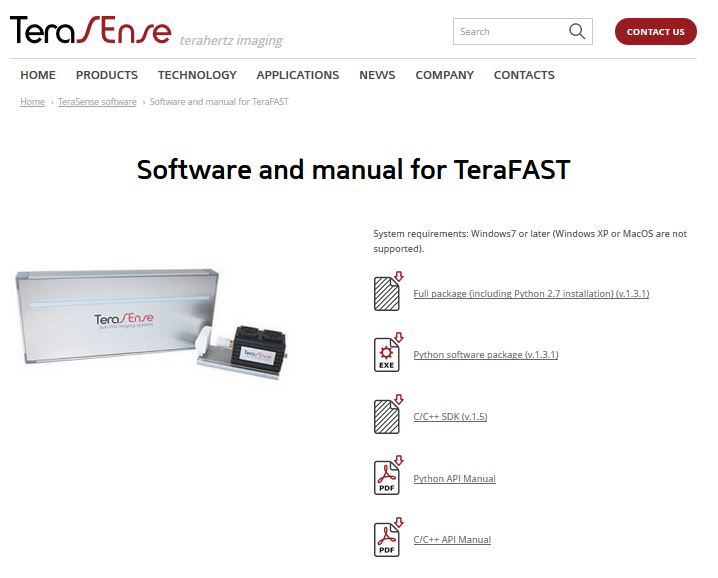 It would be cumbersome, inefficient and virtually impossible  to reach out to every customer trying  to send every important software  update via e-mail. Lucking, Terasense, following in the wake of the best business practices ,  has recently put an end to the problem by creating a very convenient SOFTWARE DOWNLOAD portal posted at our corporate web-page.
Most importantly, sales manager do not have to check any more if the software package sent to the customer was of the latest and greatest, because  SOFWARE DOWNLOAD portal always contains the most recent, up-to-date version, y definition. On top of that, anyone can download it now, no sweat. No license or key is required and any Terasense we-site visitor can download it even before or without purchasing our THz cameras.
We are open-minded and we hope our open and user friendly policy will be perceived as an additional attraction to our  innovative THz imaging products.
Have any questions? Please contact us.