The new terahertz wave sources are getting more power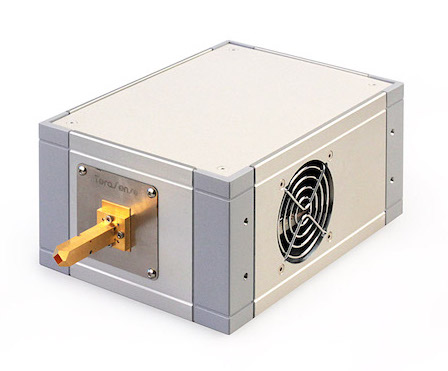 Meet the summer with our hottest offers and the freshly baked products! This time we are pleased to present you the new output power options for our compact and affordable terahertz sources produced by reliable IMPATT technology.
In addition to our well-proven 140 GHz wave sources with 10 mW output rfpower, we are pleased to present the new power option of 100 mW.
Our 300 GHz wave source is available in two power options now: ~ 10 mW and  ~ 25 mW.
The product line of 180-200 GHz sources is supplemented with a new 200 GHz wave source with the power of > 40 mW.
For more information about the new products and pricing, please contact your dedicated Terasense manager or simply email to info@tera-sense.com 
Have any questions? Please contact us.