Terahertz rays may help biomedical engineers hamstring COVID-19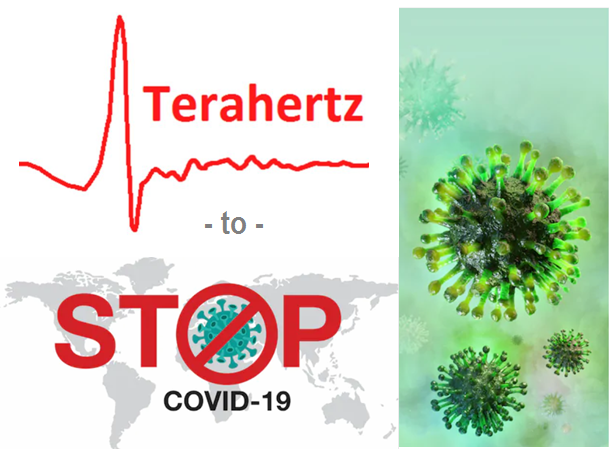 Medical applications of THz imaging technology in general, and various aspects of medical  diagnostics in particular have long been attracting researchers and agitating minds of many scientists.  However, after  the outbreak  of Coronavirus pandemic terahertz waves with their soft touch and unique capabilities  seem  to be gaining special significance with biomedical engineers due to certain properties that are believed to help doctors fight COVID-19 virus.
One such research project presently underway conducted by Indian scientists from Shillong and Calcutta appears to be especially promising.  This  collaborative research group is headed by  Dr. Moumita Mukherjee  from Adamas University in association with Dr. Dinesh Bhatia from the North Eastern Hill University.
They  are working on developing an artificial intelligence-based terahertz  scanning unit meant for accurate and early detection of coronavirus (COVID-19) patients. The T-ray scanners they are developing are believed to address the limitation of the existing infrared thermal scanners and fill the gap.
The  scientists claim to have discovered some unique absorption fingerprint of terahertz radiation in lungs and the contrast thermal image of affected and healthy lungs that is supposed to  help doctors and paramedical staff identify such cases at an early stage when the patient is apparently asymptomatic and not showing any virus symptoms. Frankly, we are not experts in medicine and it is hardly worth of  delving into technicalities here.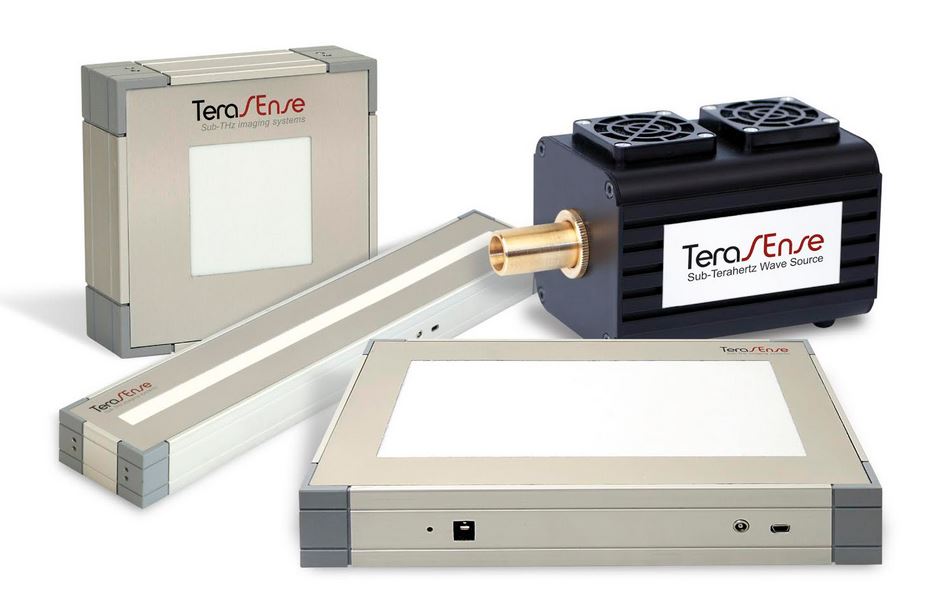 With that being said, we are proud  that Prof. Dr. Moumita Mukherjee associate dead, Adamas University (Calcutta), formerly associated with DRDO center,  used to be one of our very active customers. She was keenly interested in all aspects of our terahertz imaging technology and its peculiarities and seriously considered purchasing one of our table-top 2D compact and lightweight  THz imaging  system (terahertz imaging camera with a THz source). Since we've sold quite a few of such systems via our local distributors, we hope she  might have purchased our products too.
All in all, there have been many reports in the press and internet about successful application of THz imaging in medicine for various diagnostics, especially cancer. We have never tested our imaging systems for medical diagnostics or any medical applications, because we have no medical specialists. But we are always ready and willing to supply any of our THz imaging cameras or Terahertz generators for medical research institutions, even though most of them avoid disclosing the subject/purpose of their research projects. That's fine with us, and we can settle for a humble role of unsung heroes hoping that our  products can assist in defeating the disease. After all we are manufacturers / suppliers of hardware (THz imaging systems) and we leave it to our customers to explore and check such specific applications. We will certainly greatly appreciate any resultant feedback.
Have any questions? Please contact us.