Terasense continues research and development efforts aimed at commercializing THz phase waveplates for beam shaping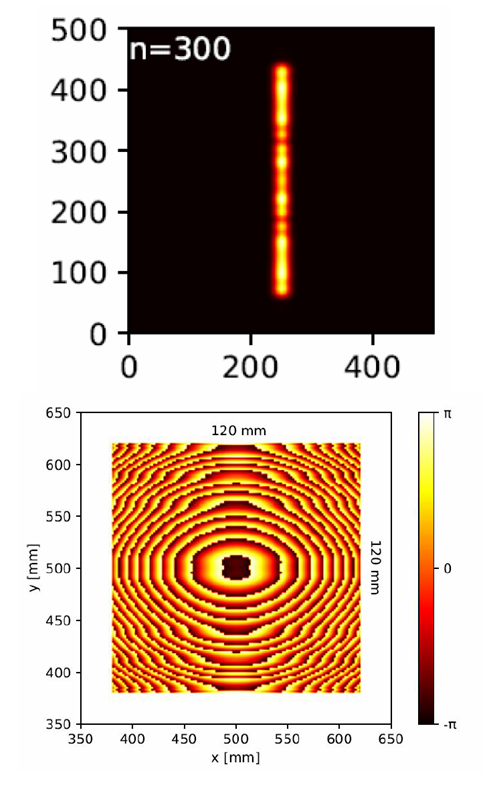 In the past we have already informed our customers and web-site visitors about our recent advances in developing Terahertz holographic wave-plates for creating predefined beam profiles, which actually  represented a new type of optical components that could  potentially either replace or complement some of the existing THz optical elements. The previous articles we posted explained the underlying principles of how these  holographic  THz wave plates  can be used to create a predefined beam profiles required for a specific image planes using cost-effective, fairly simple and highly  flexible holographic 3D printing technology.
 This news-article is dedicated to tell the  rest of that story. A joint team combined of the scientists from Vienna University of Technology (TU Wien), Austria; Institute of Solid State Physics, Russia and Terasense Group, Inc., USA continued their R&D efforts aimed at developing THz Phase waveplates to support the  ability of controlling terahertz beams and giving  them required shape.  Out of a few possible ways to achieve the goal they decided to stake on the one that was based on manipulating the beam phase in a certain plane. Such manipulation technique can be performed using a 'phase plate', which is  a dielectric plate of variable thickness that actually allows creating a predefined beam profiles .
The research included two major phases. During Phase-1 of their test program they successfully calculated the linear beam shape  to be created by means for  holographic  THz wave plates   for our 100GHz high speed linear scanner (also called TeraFAST scanner)  illumination system. For this goal they had to  design how to  transform a Gaussian beam (which is a typical beam shape from our terahertz wave sources) into a beam with a rectangular (linear) shape and large aspect ratio.
Consequently, the  target cross-section of the beam in the image plane was chosen to be exactly 384mm, which corresponds to the actual length of active imaging area of our high speed TeraFAST-256 linear camera with a sensor array 256x 1 pixel. As part of these numerical calculations  the research determined the  optimal distance  between the source and the phase wave plate  that ensured the best achievable  trade-off between uniformity and illumination intensity.

After completing all calculations of theoretical Phase-1, the team of scientists  initiated the practical Phase-2 that was intended to prove all their calculations and findings.  As a result  for  Phase-2 they used a commercially available 3D printer (with a spatial resolution of 0.1 mm ) to  print a few such  pilot THz a waveplates made of polyamide (that is known to have  a refractive index of 1.59 ).
It is remarkable that when the printed waveplates were tested using one of TERASENSE  ~100 GHz IMPATT diode sources with a conical horn, the calculated distance of  75 mm from the source was confirmed to be optimal. The Beam profile was studied and measured at the image plane (50cm from the waveplate) and was confirmed to be linear in shape  - exactly in  agreement with the calculated one as required for TeraFAST 100GHz high speed linear scanner. In fact when compared to the linear beam profiles created  by other existing THz optical system, the beam shaped  with holographic  THz wave plates proved to render a narrower beam profile with FWHM=24 mm ). This proves that THz phase plates have a better focusing ability as compared to the one of the convex-concave lenses and opens up the further way for commercialization.
Have any questions? Please contact us.