TeraSense introduces its new 1-Watt sub-terahertz source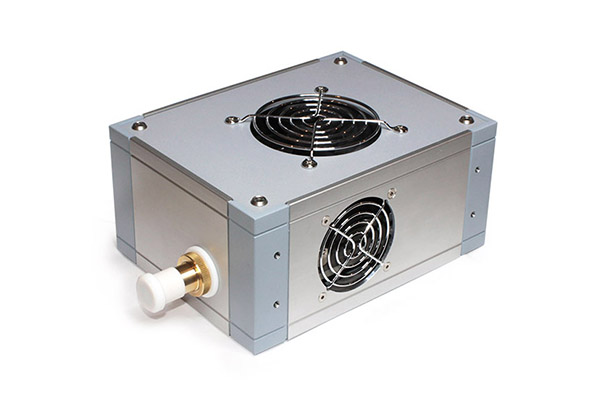 One of the fundamental principles of TeraSense has always been its commitment to the constant improvement of its existing instrumentation and the development of other innovative solutions. From the very time TeraSense introduced its first terahertz camera in 2013, our company has been in the relentless pursuit of technological excellence.
Today we are proud to announce that our portfolio of CW sub-terahertz sources has been extended to include a new 96-GHz generator that delivers the output power of up to 1 Watt! That is a record high level for any analogous sources based on solid-state devices. Besides, the new generator features TTL modulation of up to 100 kHz and an option of a built-in attenuator, which provides for greater functional flexibility of the instrument. The latest version of the wave source is produced with a WR10 flange output, permitting the use of an external adapter or a choice of transmitting antennas to meet specific application requirements. All these modifications enable easy integration of the device into complex systems, making it suitable for a wider range of applications.
At long last, the new 1-Watt wave source is available to order! We are confident it will prove its worth and gain popularity in many applications, especially where previous solutions showed a lack of output power, i.e., in NDT quality control of building materials and products made of wood and ceramics.
Undoubtedly, the enhanced power capability of the new wave source will drastically improve the performance of TeraSense body scanner, a game-changer in the segment of remote security screening. Furthermore, as we have already noted in the previous article, a more powerful generator will bring down the overall price of the system to give it even more of a competitive edge. The development of body scanner version 3.0 is currently underway and, according to plan, it is expected to be commercially available by the end of 2019.
Have any questions? Please contact us.