TERASENSE is reaping a field of Terahertz leads and prospects collected at IRMMW-THz 2014, Tucson, AZ

Now, that the 39th International Conference on Infrared, Millimeter, and Terahertz Waves (IRMMW-THz 2014) Tucson, Arizona, USA is over, TeraSense can proudly state to have successfully added one more significant terahertz-related event to its piggy-bank of 'assets' in terms of collected prospects and leads. Needless to say that we are prepared up in arms to assume and fully support all ensuing 'liabilities' and will enjoy every bit of it!
As a result of exhibiting our technological achievements at IRMMW-THz 2014 so successfully, we expect to add at least two or three authorized distributors, in particular, those to cover the USA market of terahertz (THz) and microwave products. This will surely bolster up our sales records, strengthen our market position and contribute to improving our brand awareness in the terahertz world arena.
In this view we would like to call on all the visitors of Terasense's exhibition booth to share their innermost thoughts and leave their feedback about our products! Please, don't be shy! We highly value customer's insights and we expect are prepared to handle tons of your inquiries, RFQs and, hopefully, orders!
Finally, making use of this opportunity, we would like to address one mysterious visitor presumably from China, who was so impressed with our Ultrafast terahertz detectors (our 'featured product) that he wanted buy them on the spot , for cash! Unfortunately we could not sell our products at the show, while the visitor preferred to remain incognito and did not reveal his identity. We are truly flattered with such active interest in our product / technology and we expect him to show up now, as he promised! Our Ultrafast sub-Terahertz detectors are now better than ever before and there will never be a better chance to take advantage of such opportunity to get a discount!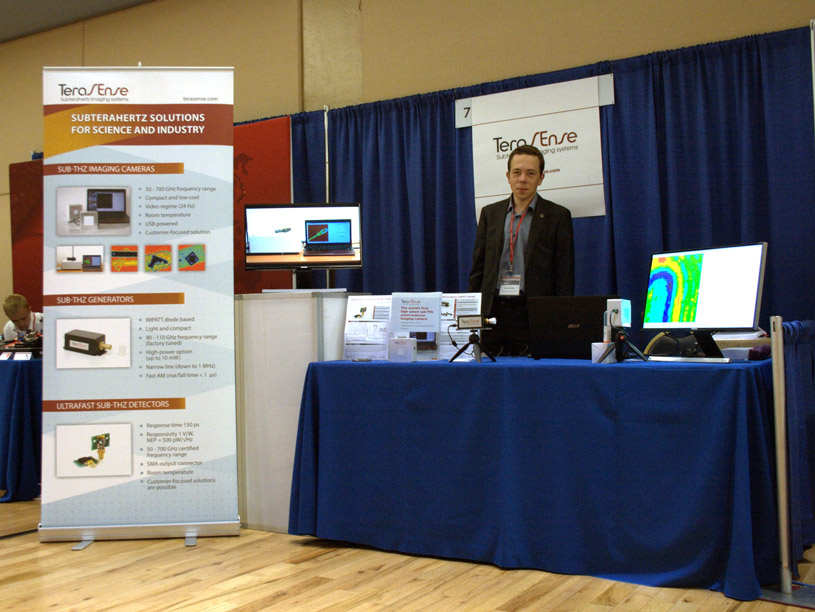 Have any questions? Please contact us.