Terasense participated in one of the fundamental terahertz events: the IEEE MTT International Microwave Symposium, Tampa Bay, Florida (1-6 June, 2014)
Armed cap-a-pie with all our innovations and standard products, our TeraSense 'light bomber' with sub-Terahertz 'weapons' on-board has just made another nose-dip dive over the sunny skies of the International Microwave Symposium (Tampa Bay, Florida) held June 1-6, 2014. As always in such air-raids, we shot away all our marketing ammunition load taken on board and, hopefully, will be able to bring back some game in the form of tons of inquiries and scores of purchase orders.
Considering that the MTT International Microwave Symposium (IMS) typically consists of over 550 Exhibitors, with most of them representing or hunting state-of-the-art achievements in many spheres including microwave and terahertz industries, we believe that Terasense sales department will soon be able to add couple more stars on its body symbolizing successfully hit targets. Moreover, as IMS is organized by the Institute of Electrical and Electronics Engineers (IEEE) on an annual basis, it infuses us with hope that our marketing 'bombs' that failed to 'strike & kill' customers this time, will surely facilitate in creating some agitation within that highly technical environment of scientists, scholars and industrial sharks.
We are already handling lots of inquiries and technical questions, which is a pretty good result for a first-timer exhibitor, which Terasense has been at this great international show set up for microwave community!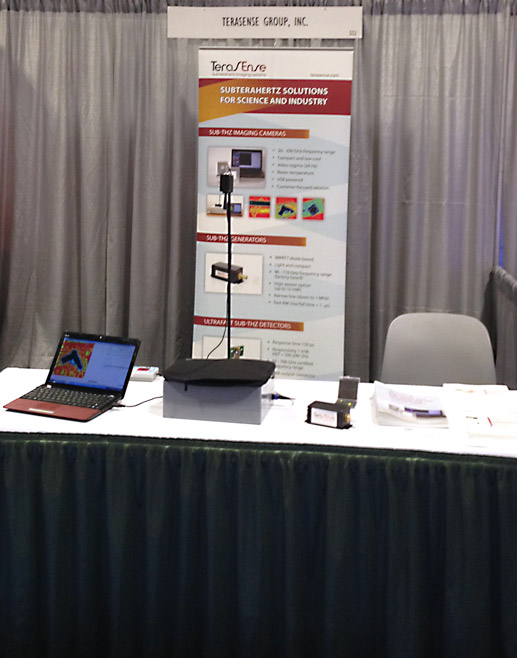 Have any questions? Please contact us.