TERASENSE releases new powerful 0.8W and 1.8W wave sources at 94GHz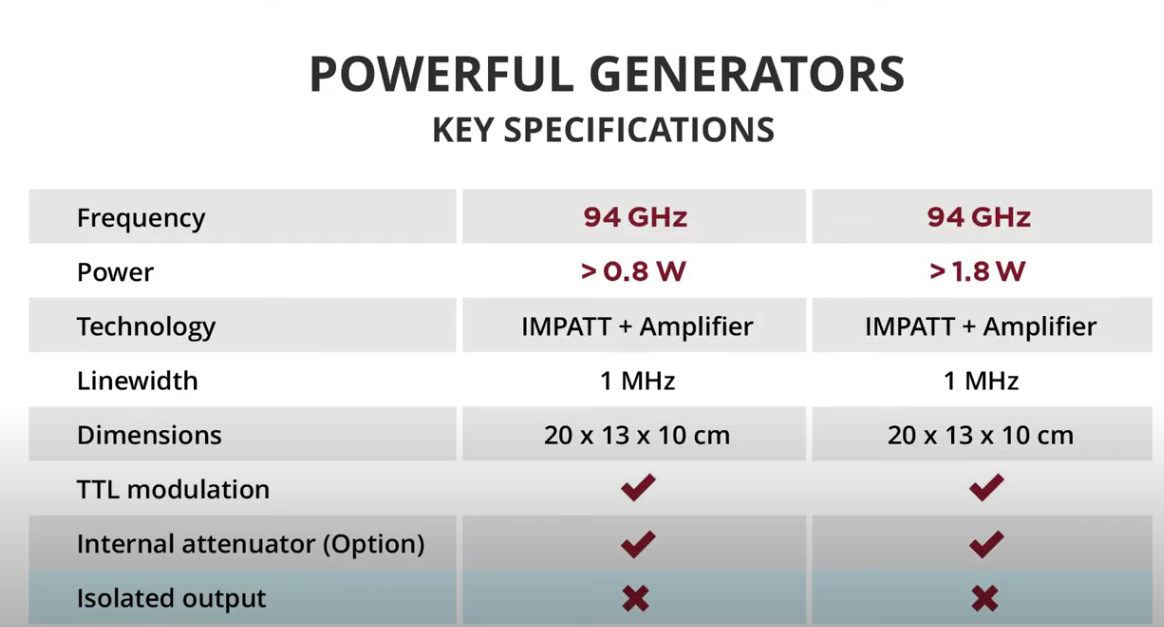 Seeking to cheer up our customers, many of whom work form homes during this pandemic outbreak, TERASENSE has just posted on YouTube a new promotional video dedicated to our powerful THz sources  that were released in April 2020.  In this new promo video available on our YouTube channel at (https://www.youtube.com/user/Terasense) we proudly present our revamped  family of terahertz wave sources with an extremely high output power that in fact continues the 'mighty' trend launched more than a year.
Many of our customers may remember the release of our first high power  96 GHz  IMPATT-based generator  with its output power reaching 1W more than a year ago .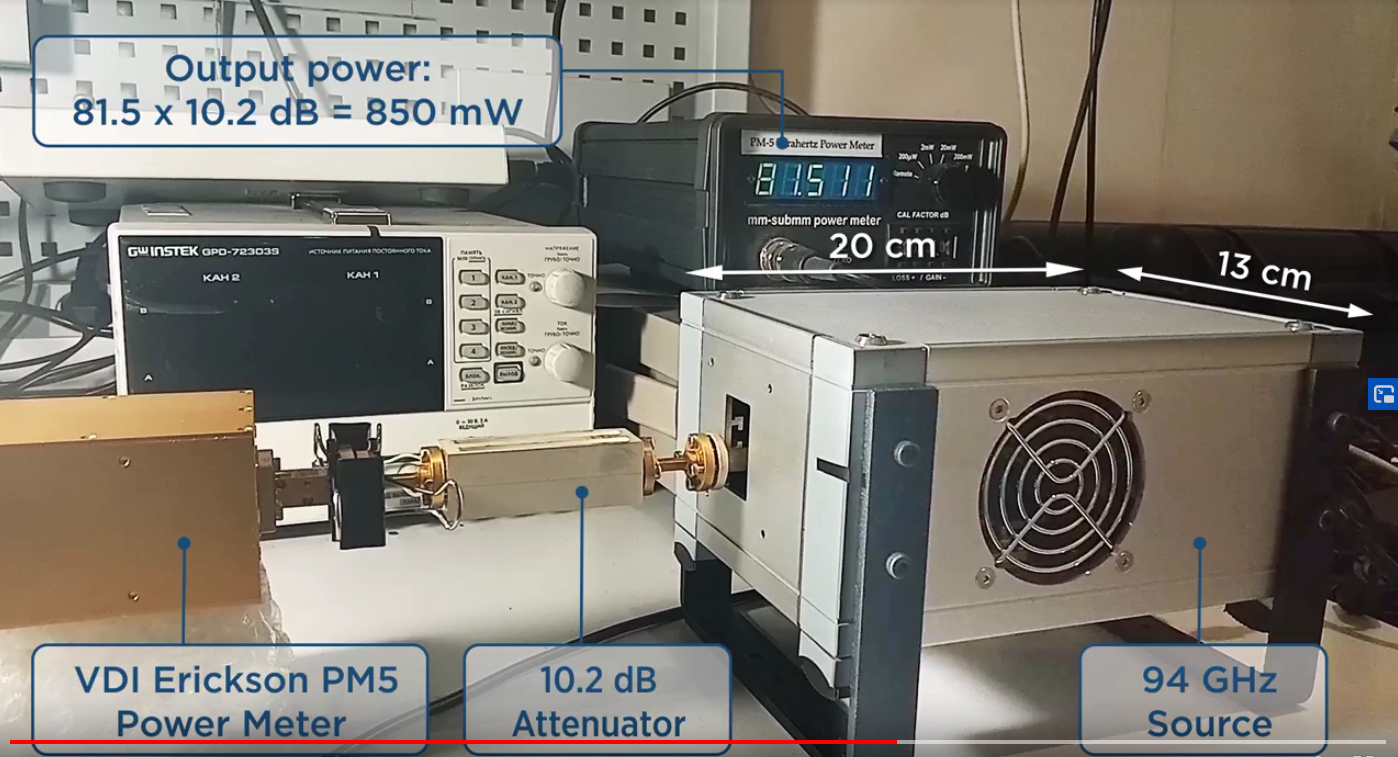 As you can see, this time we are ready to offer two new models of our terahertz wave source at frequency 94 GHz with output power 0.8W and 1.8W respectively. Such gigantic power is primarily attributable to an innovative scheme of enhanced power amplification circuit employed in devices. Just as other our ~ 100GHz wave sources, both new models have linewidth of about 1 MHz, have built-in TTL modulation, but and can be complemented with an attenuators (an optional add-on).

What really makes this video stand out form the rest is that it shows the whole equipment layout, namely, our 94GHz (0.8W) generator, atenuator, power meter and the actual output power gained. It certainly adds value and practicability to this visual aids as it gives a very detailed guidance to our end-users showing the proper way to measure output power. Believe it or not but many users of our terahertz sources will find this video extremely useful!
We hope you will find the time to ask questions which we are ready to answer. Thank you for staying tuned to Terasnse!
Have any questions? Please contact us.