Wise Tech exhibits Terasense THz imaging camera at IMEC-17 Conference in Israel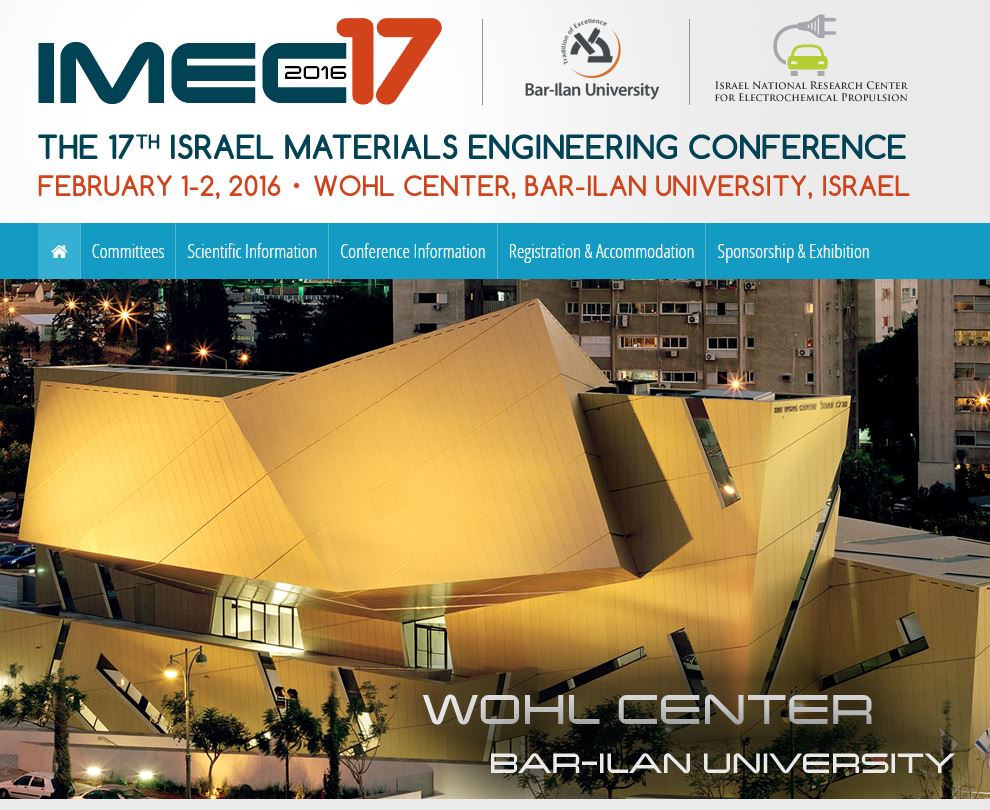 Wise Tech Ltd., our authorized distributor in Israel, is going to show our Terahertz imaging system at the 17th Israel Materials Engineering Conference (IMEC-17). The event will be held at the Wohl conference center, Bar-Ilan University, on February 1-2, 2016.
This internationally recognized vibrant conference is part of an ongoing series, first held in 1981. IMEC-17 is the central conference of the materials science and engineering community in Israel, combining fundamental and applied research. It brings together academia, research institutes, industry, investors, non-government organizations and government representatives to exchange information, consolidate joint research programs and discuss commercial endeavors and future opportunities.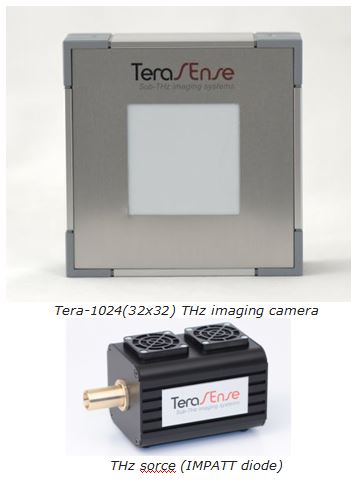 The broad coverage by IMEC-17 should provide scientific inspiration and stimulation to an interdisciplinary audience, including materials, mechanical, electrical, chemical, aeronautical, biomedical, environment and nuclear engineers, chemists and physicists and professionals in life sciences and medicine.
The conference will attempt to reflect the recent breakthroughs in several important areas of the broad field of materials science and engineering. It will cover a broad range of topics, including nanomaterials, biomaterials, metallurgic aspects, materials for energy storage & conversion, computational materials science, polymeric materials, colloidal systems, corrosion, advanced characterization techniques and, most importantly for us, novel semi-conductors!. This is exactly where Terasense come in offering its unique THz imaging systems for science and industry.
The commercial exhibition will demonstrate the latest equipment, materials and services available in Israel, and Terasense is extremely happy to have the honor and privilege to represent our terahertz imagers there. We invite everyone to stop by at WiseTech exhibition booth to a look at our DEMO Tera-1024(32x32) THz imaging system, and possibly try out your own materials to see the extent to which most of them are transparent in THz light!
If you wish  to schedule a demonstration or have any questions you are welcome  to contact WiseTech Ltd.  at:

10 Amal Street, Park Afek,

Harmonic Building, 2nd Floor,

PO Box 6405 Rosh Ha'ayin.

T: +972 (0)3 910 6060

M: +972 54 699 6212

E:  max@wise-t.co.il

AA
Have any questions? Please contact us.