Wood processing via terahertz vision: the first testing on the Woodex'2017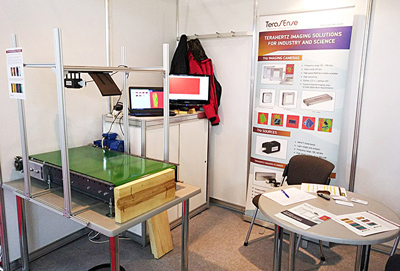 As we all know well, after nine years of intense research Terasense is no longer limited to only one application. Moreover, the number of objects and materials that we can inspect is growing rapidly. One such material is wood, and we can even say that this direction is one of the most promising candidates for widespread scanning among our potential applications.
That is why Terasense could not skip the most prominent event in the wood industry in the current year – the 15th International Exhibition of Equipment and Technologies for Woodworking and Furniture Production, which was held from 14 to 17 November 2017 in Moscow. Woodex is the leading industry event of international importance in Russia where well-known manufacturers and suppliers demonstrate up-to-date equipment and technologies for woodworking, furniture production and utilization of wood leftovers.
Terasense, as a leading manufacturer of NDT solutions based on THz technologies, proposed our own vision of how we can benefit the wood industry. At the same time, the most important thing is to receive face-to-face feedback from the industry's representatives. Moreover, the number of participants was more than nine thousand people, and everyone could find our Terasense booth and test how our technology actually works.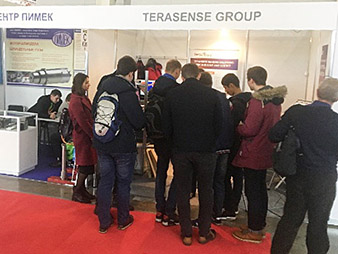 During those four days many samples were passed through our scanner. Professionals, engineers and woodworkers all brought their wooden boards and planks in order to test them on our Terahertz High-Speed Imaging Scanner. For them it is extremely important to enhance the quality of screening for better sorting in production, and Terasense has proven its competence. The Terahertz scanner can detect various types of wood defects in real time with conveyor speed – cracks, knots, rots, foreign objects, humidity and others. After this fruitful event we absorbed and collected all problems from wood professionals, their needs and tasks, with only one final goal – to develop the best scanning solution in the world for the wood industry.
Have any questions? Please contact us.