Training options in THz imaging systems offered by TERASENSE

Thousands of our happy customers around the globe already know that TERASENSE takes great care of them - before and after sales. Yet, we keep receiving  inquiries from future scientific and industrial clients about training opportunities for proper setup & operation of our terahertz imaging cameras, THz generators and THz scanner systems. Seeking to soothe their concerns we'd like to lay down all key training options that we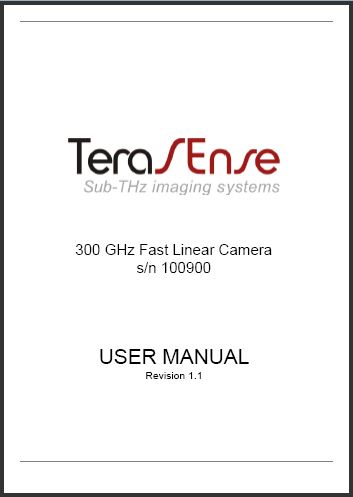 can offer in this respect,. After all, we fully realize how important it is to help  buyers make the most of our THz imaging products. It is in in our best interests to leave them  entirely satisfied.
OPTION -1
We tout our imaging systems as extremely user-friendly, plug-and-play type devices. Indeed, it is so easy to operate them that most of our clients do not request any training at all. We have very detailed User's Manuals / Operating Instructions that provide step-by-step guidelines for the installation / set up process and they find it sufficient. Yet, when such need in training arises, needless to say that we provide training to all our clients, resellers and partners upon request to facilitate the process of getting accustomed to our THz technology /equipment.

OPTION -2
Considering the variety of communication tools available nowadays we are confident we can get by without tedious and expensive traveling  either to customer's location or to our R&D lab. There is an excellent opportunity for an on-line training (e.g. using Skype video conference or similar tools) that we highly recommend as the first step to try. Usually, an hour or less is enough, because our THz systems  are easy-to-use and installation software and detailed manuals are included in supply package. Such Skype-based training session is a much more cost-effective way to get 'live' technical support and hone operating skills. Of course, this option is more applicable to clients who have already procured our THz products, and the equipment has been delivered and is in place. There are no restrictions in timing for  this training, so, as long as both parties coordinate their efforts beforehand, we can  arrange a convenient date/time, even despite difference in time zones.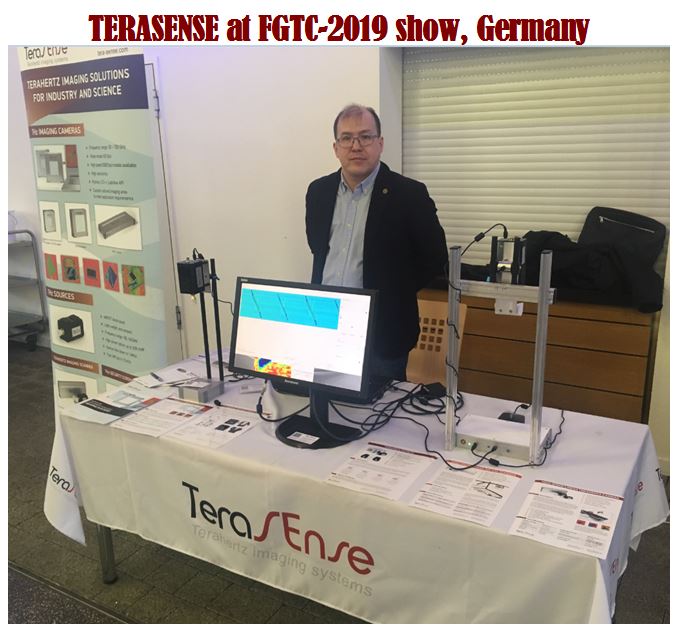 OPTION -3
Being a leader in terahertz imaging technology Terasense cannot help but attend certain events around the globe (conferences, shows, symposia etc.), which we use for promotional purposes. Accordingly, we can arrange a hands-on training session at one of  such trade shows, exhibitions or other terahertz-related events, where TERASENSE  usually exhibits our fully operational  demo kits. We just need is to manage to time it to coincide training course with one of such events, where representatives of both parties can meet.
Usually we can afford only one or two exhibitions a year in terms of supporting sponsorship. In particular, this year, we exhibited at one small terahertz-related exhibition in Germany  -  French-German Terahertz conference2019 - Kaiserslautern, Germany -  held  2 April – 5 April, 2019. In about a couple of months there will be another opportunity   -  The 44rd International Conference on Infrared, Millimeter and Terahertz Waves (IRMMW THz-2019), which our management views as the central one for us.  The conference will be held September 1-6, 2019 at the Maison de la Chimie Conference Center, in the very heart of Paris. TERASENSE features as a registered exhibitor and will showcase  our latest achievements in THz imaging fields, namely, the new new imaging system at 300 GHz  with a powerful 280 GHz generator  that opens new market niches for THz technology. At least this is our plans. Of course, we invite you and your colleagues to visit this high profile event and 'have a taste' of our THz imaging technology.
However,  this option requires coordinated  efforts in advance and physical presence of both parties at the event. Needless to say that it entails traveling costs and other related expenditures for customers.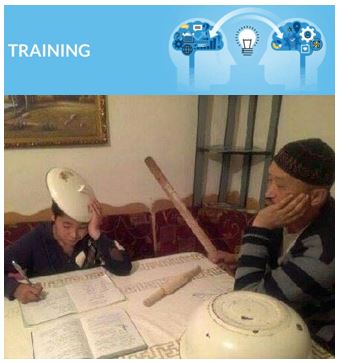 OPTION -4
Finally, if none  of the above options meets your preference or plans, of course we can consider sending our engineer to a customer's location- wherever it might be - to do the training for local operational staff. However this option may turn out to be rather expensive, as our engineer  will incur certain traveling costs (i.e. airfare, lodging, meals etc), which our customer will have to compensate, this is why we recommend trying other options first. We emphasize that, training is much more effective if our customer has already purchased our equipment and has it in place ready for use by the time of  training.
Of course, if our customers has any other training opportunities in mind, we will gratefully consider them too. Please feel free to share your thoughts with Terasense team.
Have any questions? Please contact us.