Recommendations for inquiring in prices of terahertz cameras, sources, detectors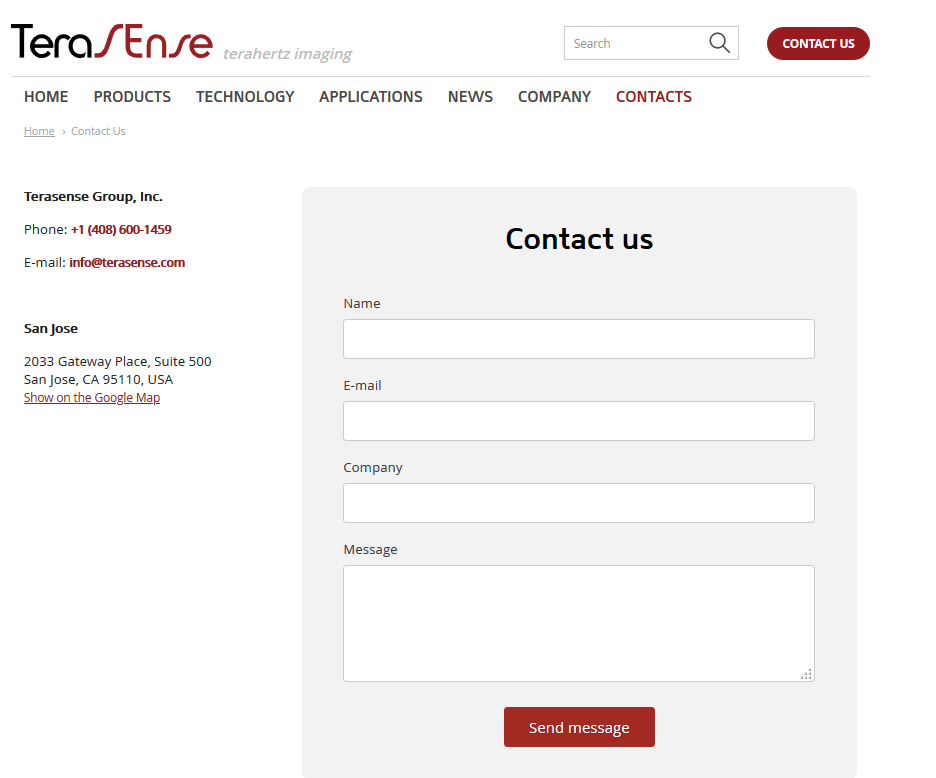 TERASENSE touts with very affordable prices offered for terahertz cameras, THz sources and THz detectors, as well as for terahertz imaging systems. They can effectively compete with prices of many other manufactures of similar equipment, indeed, and by the way, the terahertz world market is not so large and is still growing. With that in mind, the world prices for terahertz equipment in general, are 'biting' and even though TERASENSE by many accounts is an indisputable leader in this respect, we try to adhere to certain commonly recognized policies with regard to providing information in response to inquiries. Therefore, we encourage you to spend a couple of minutes to read our simple recommendations aimed at making the most of communicating with us.
First of all, we encourage all our customers to make sure they properly identify the piece(s) of equipment or system that you are interested in. Our product line includes quite a few  models of 2D THz cameras  and  linear cameras/scanners meant both for scientific (research/testing) and industrial use and a separate web-page is dedicated to each product item.  Alternatively, one can also visit our web-page for ALL PRODUCTS   to select the model of device / system you need. 
Second, even though many of our customers use their private emails when writing to us, statistically, we know that all our buyers are corporate organizations, because private persons would hardly need our terahertz imaging systems at home in the capacity of domestic appliances.
In line with our corporate policy and general business ethics we require that all potential customers and partners inquiring in prices properly identify their organization / institution. This is a necessary condition for effective cooperation in the future. So, if you are in the mood of sending your inquiry associated with our prices for any equipment, please identify your company as appropriate and furnish your contact details. In fact, the more details we collect, the better for you, because we may have already received and processed similar inquiry from some of your colleagues of which you were not aware of.
On top of that, we have a few sales managers at TERASENSE and each one is responsible to supervise his or her own pool of customers and distributors in different countries.  This is another reason for us to make sure we do not compete internally with our colleagues and entirely exclude any conflict of interests and all other things that may ensue. In order to prevent or minimize duplication of efforts, please properly fill out CONTACT US form  or provide your full contact details when sending your inquires via other web-pages or our corporate email info@terasense.com. After all, the purpose of this message is to help you and us save time and efforts to make our communication as effective as only possible. Forewarned is forearmed!  Thank you in advance for cooperation. 
Have any questions? Please contact us.