Following terahertz trails of IRMMW-THz- 2018 Exhibition, Nagoya Japan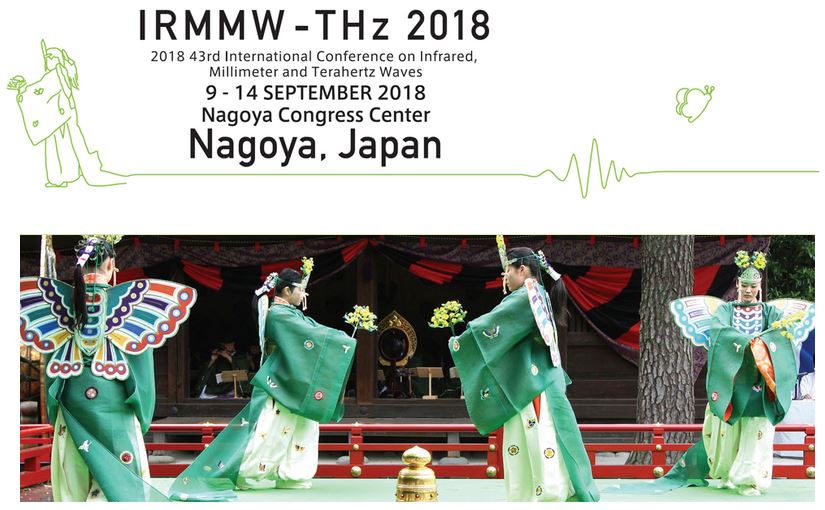 As many of our customers and web-site visitors know, TERASENSE together with TOKYO INSTRUMENTS, our Japanese distributor, participated in the 43rd International Conference on Infrared, Millimeter and Terahertz Waves (IRMMW THz-2018) that was held at Nagoya Congress Center, Japan, in early September. Now, one month later, we'd like to briefly follow its trail, sum up results and put into spotlight certain key aspects of this magnificent event.
AAA
First of all, we are happy to report that it turned out to be quite successful exhibition for us that yielded a few sales right on spot, in the exhibition hall, while a few more are expedited to follow shortly. It stands to reason, because together with our distributor we arranged showcasing a few of our prominent products, which helped us made our mark in the show. In particular, it was our upgraded Tera-1024(32x32 pixel) THz imaging camera together with an incredibly powerful  100 GHz (200 mW ) wave source.  Along with that our Japanese distributor has also invested in a few other demo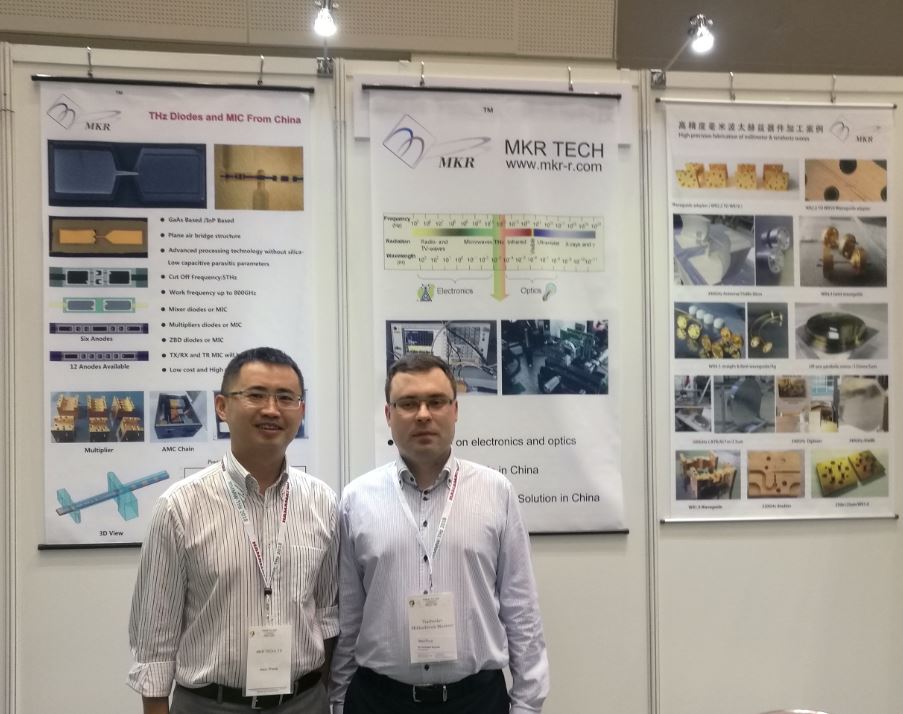 kits, viz Tera-4096 (64x64) matrix (2D) THz imaging camera and our TeraFAST-256-HS high speed THz imaging scanner system. All these demo-kits represent fully functional systems, which  are available for demonstration to customers  in Japan and which keep helping TOKYO INSTRUMENTS  generate impressive returns and show excellent sales each year.
AAA
Moreover, we were extremely happy to meet Dr. Aeon Zhang, CEO of HK Mercury Router Information Technology, LTD (MKR Tech) at the exhibition. MKR Tech is one of our best and most competent distributors that has wealth of experience in THz imaging in general, and our high speed THz scanners for industrial application in particular. They renders tremendous support to us in strengthening and consolidating our market standing against other terahertz manufactures. MKR Tech has a few offices throughout China, including Beijing, Chengdu, as well as Hong Kong.  The photo shows to the right shows Mr Aeon Zhang, and Dr. Viacheslav Muravev, Terasense V.P. in the exhibition hall.
IRMMW-THz 2018 exhibition was attended by thousands of scholars, students and industrialists and, of course, it would be next to impossible to describe even part of them here. But as people say, a picture is worth a thousand words! This is why below are just a few more photos taken at the show  highlighting some salient moments and emphasizing  the mere scale of this event. Terasense as a leading manufacturer of terahertz (THz) imaging systems, Terahertz imaging cameras, THz sources and THz detectors views IRMMW-THz as our main event of the year and will surely be happy to exhibit next time in France.  We look forward to communicate with you all at IRMMW THz-2019, in Paris or much sooner if you have any questions of inquiries!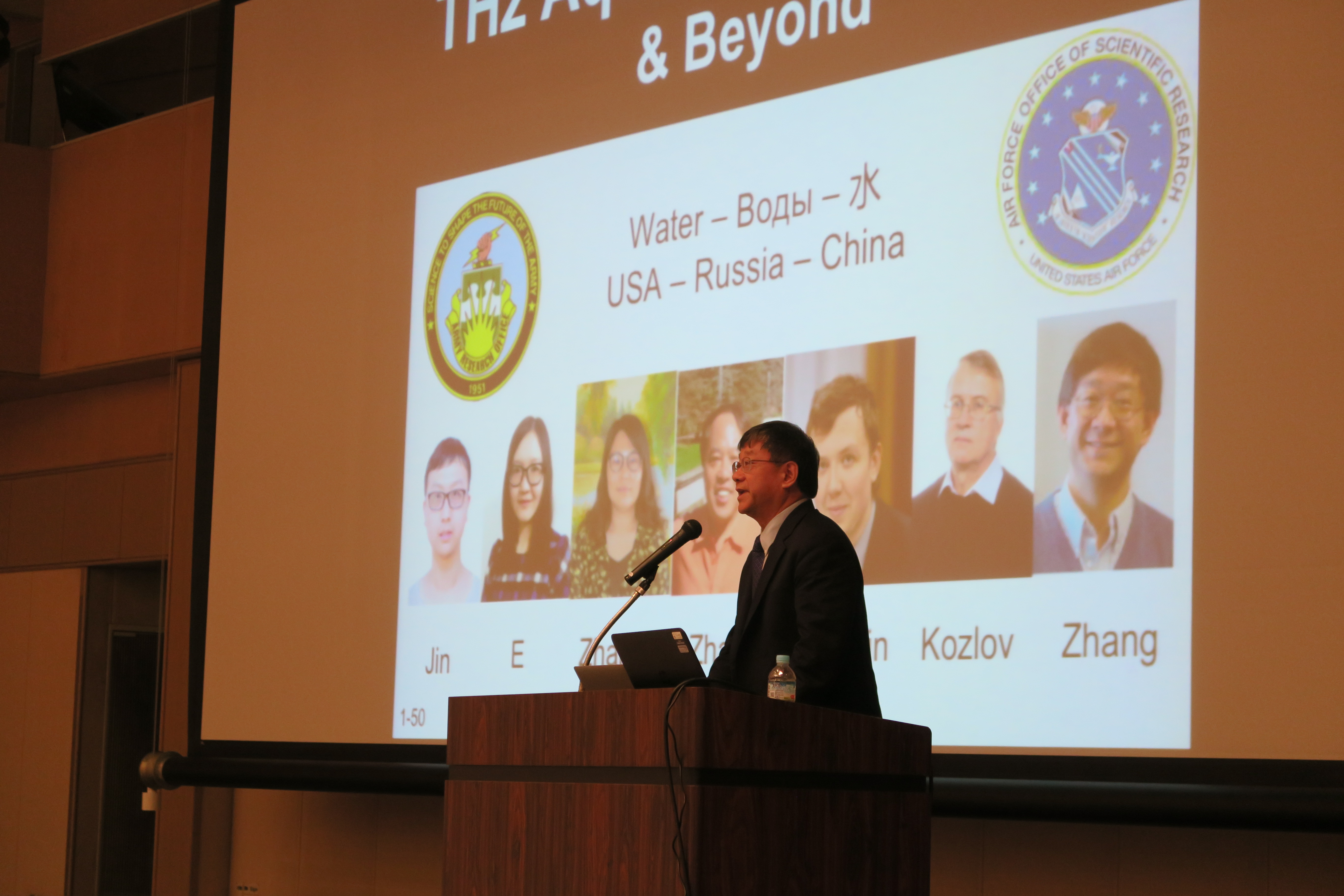 ...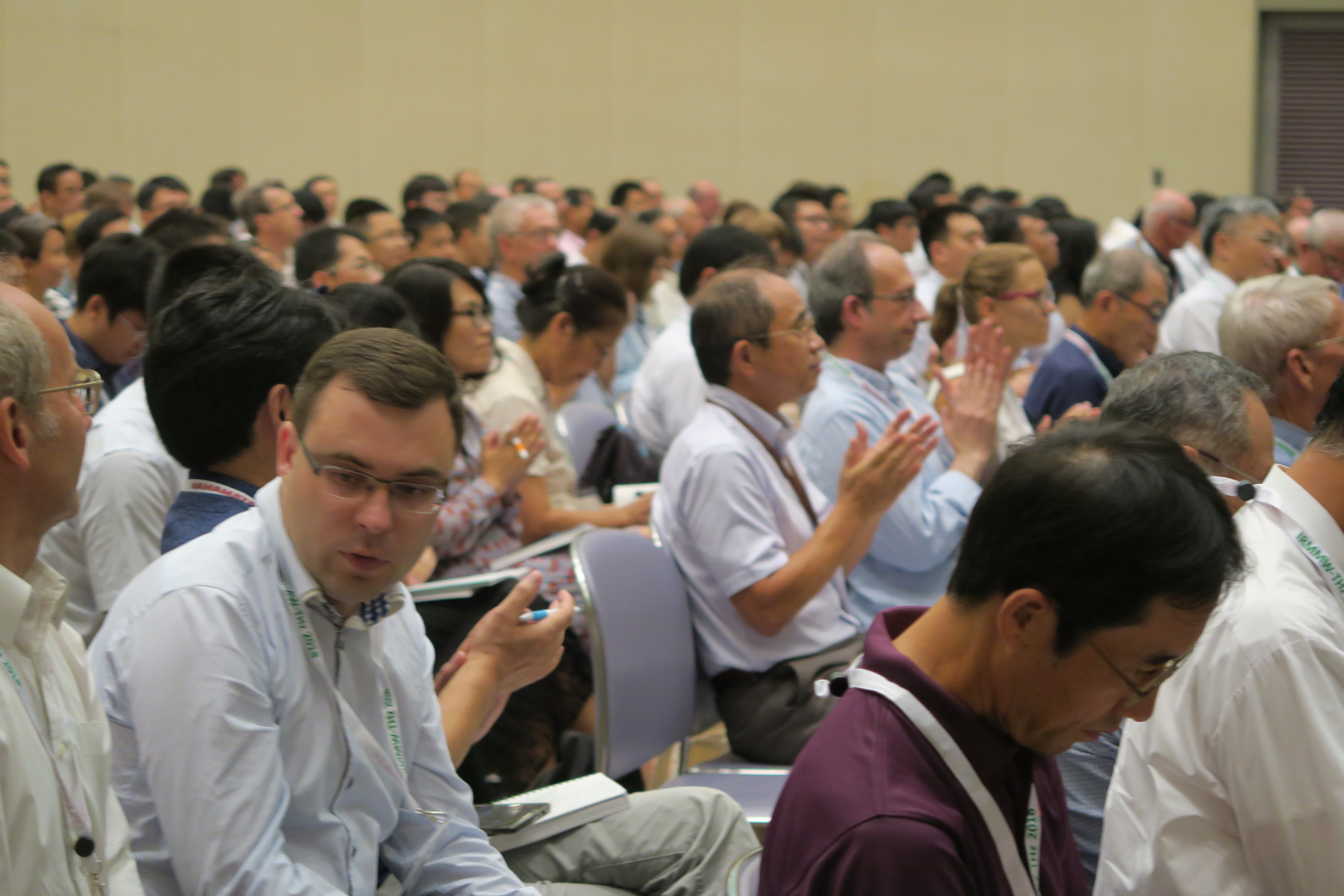 ...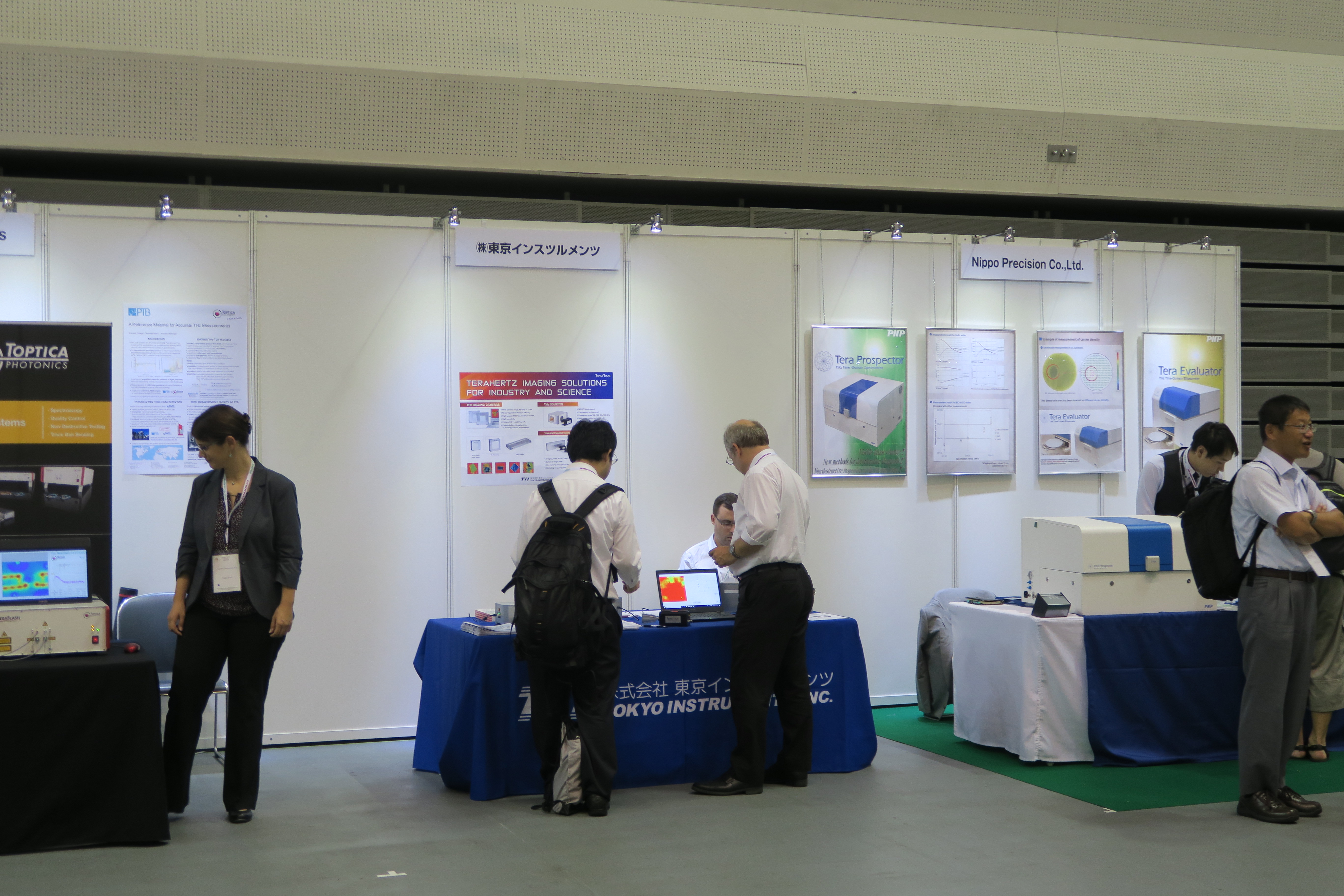 ...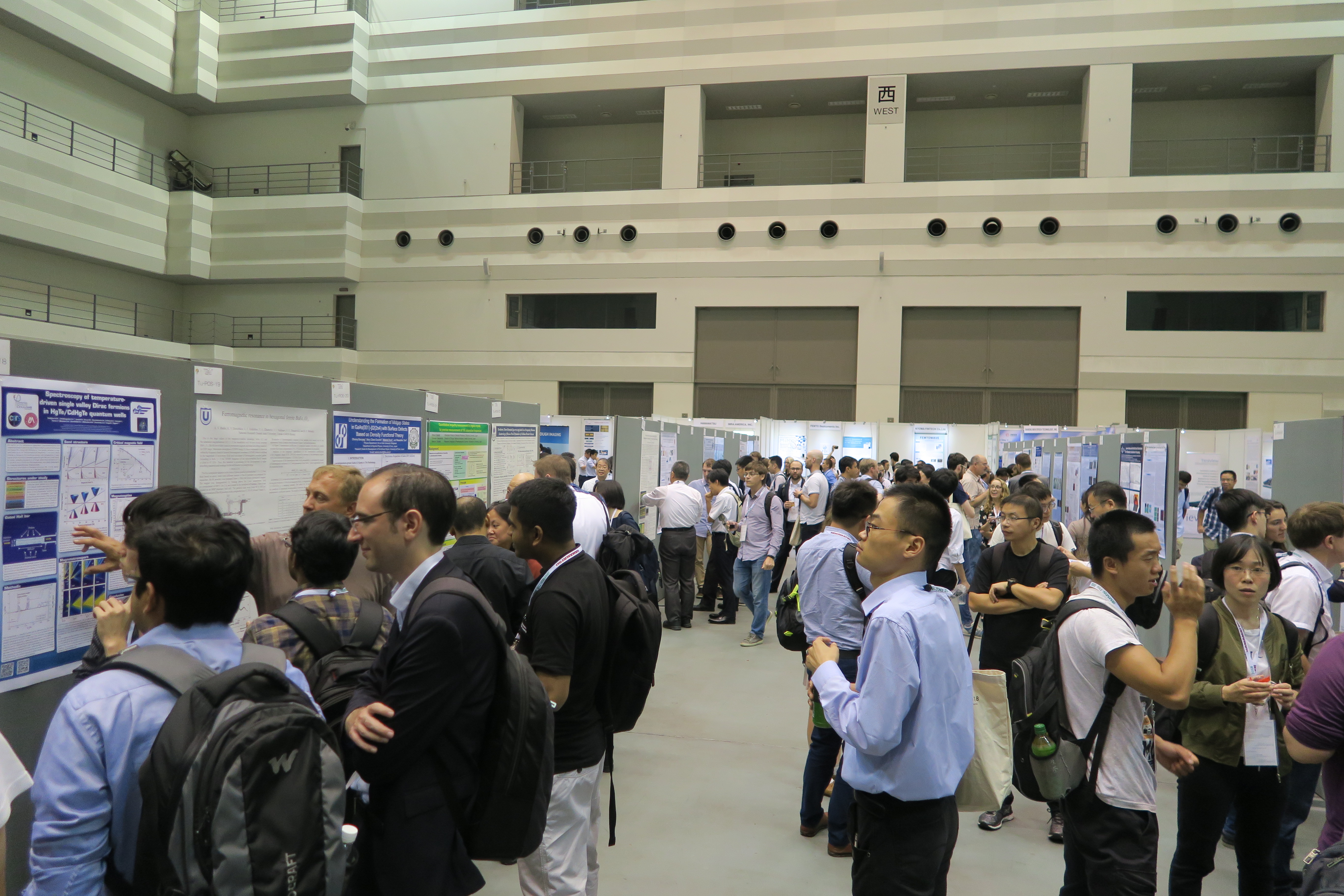 ...
[caption id="attachment_7157" align="aligncenter" width="4608"]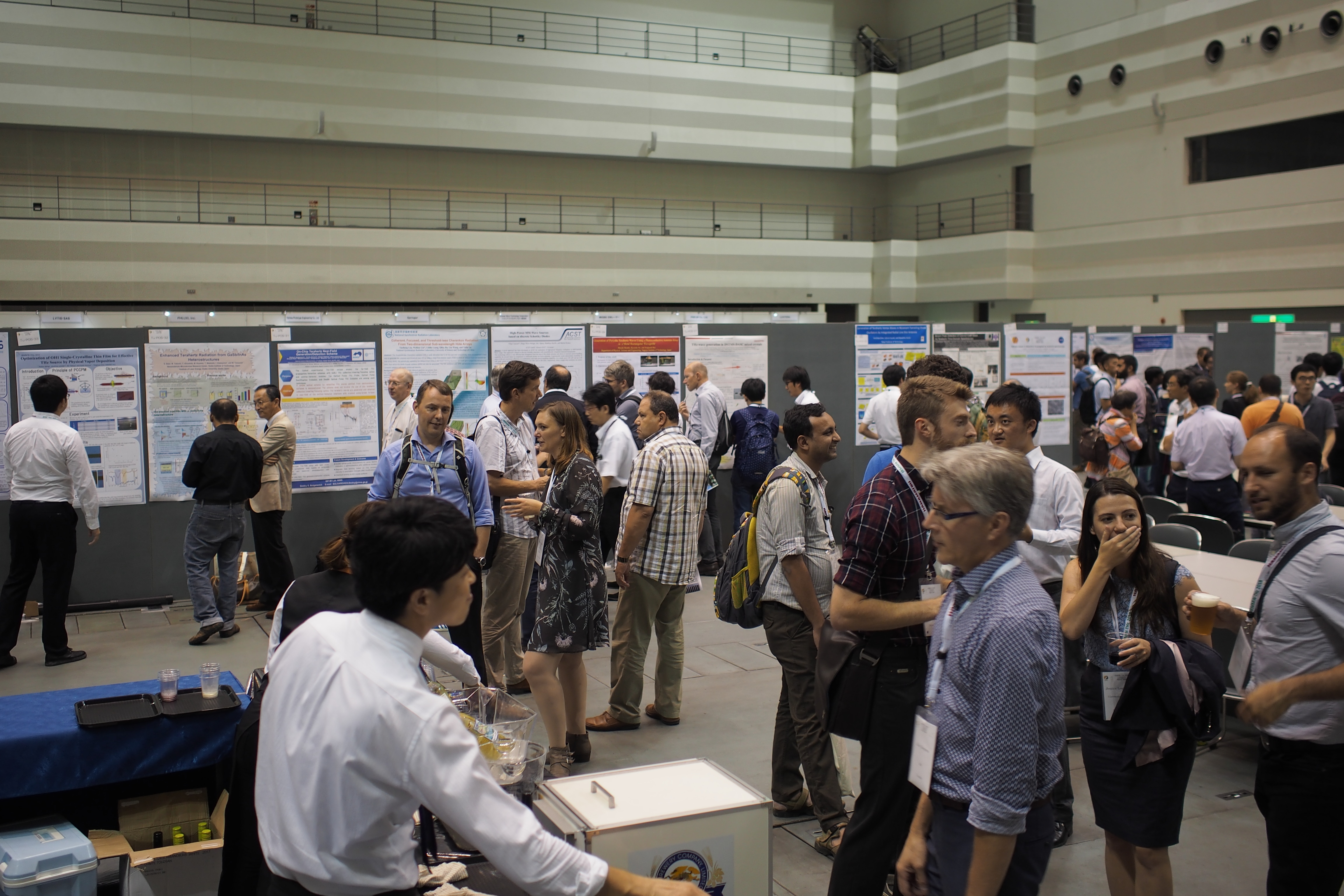 ....[/caption]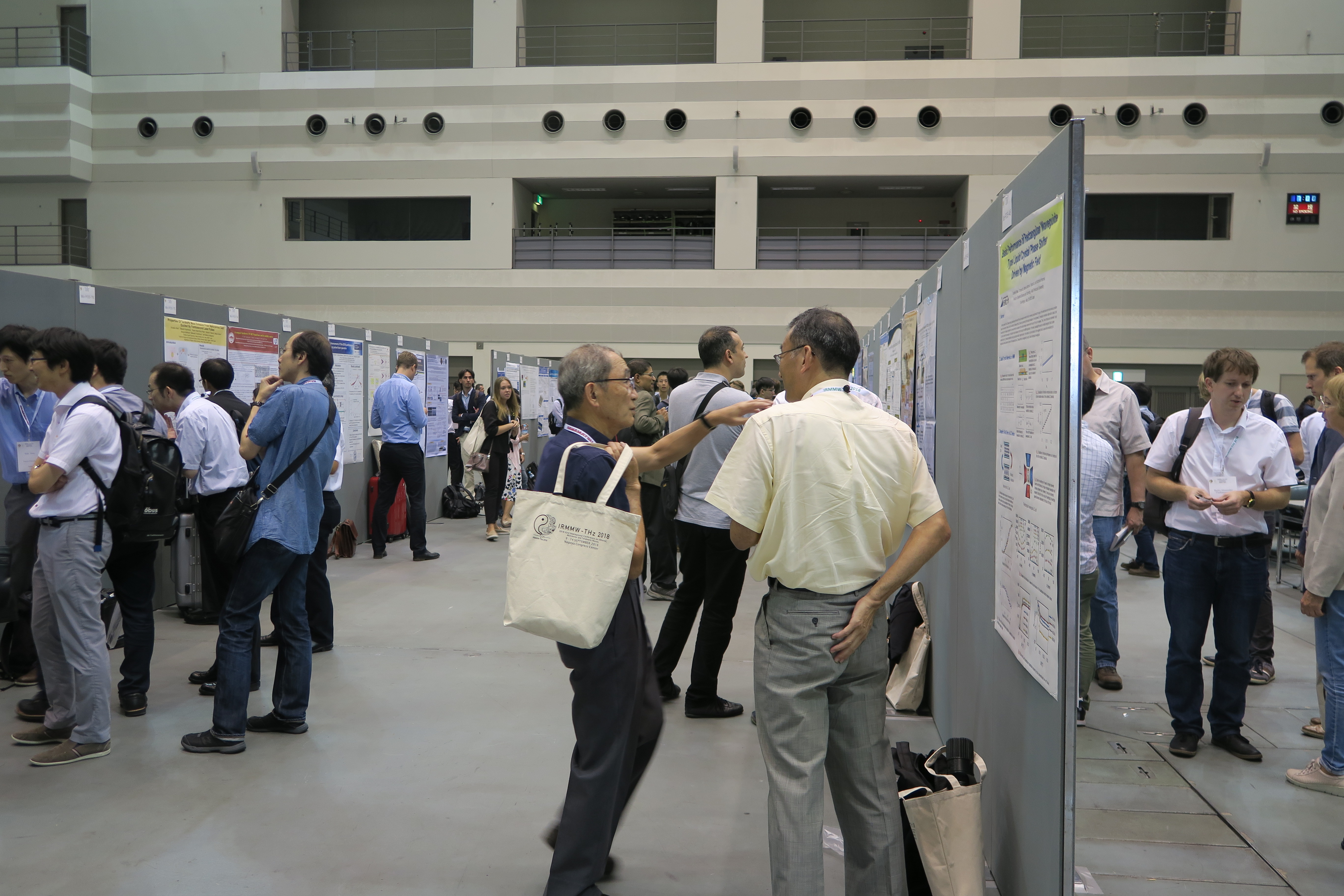 ....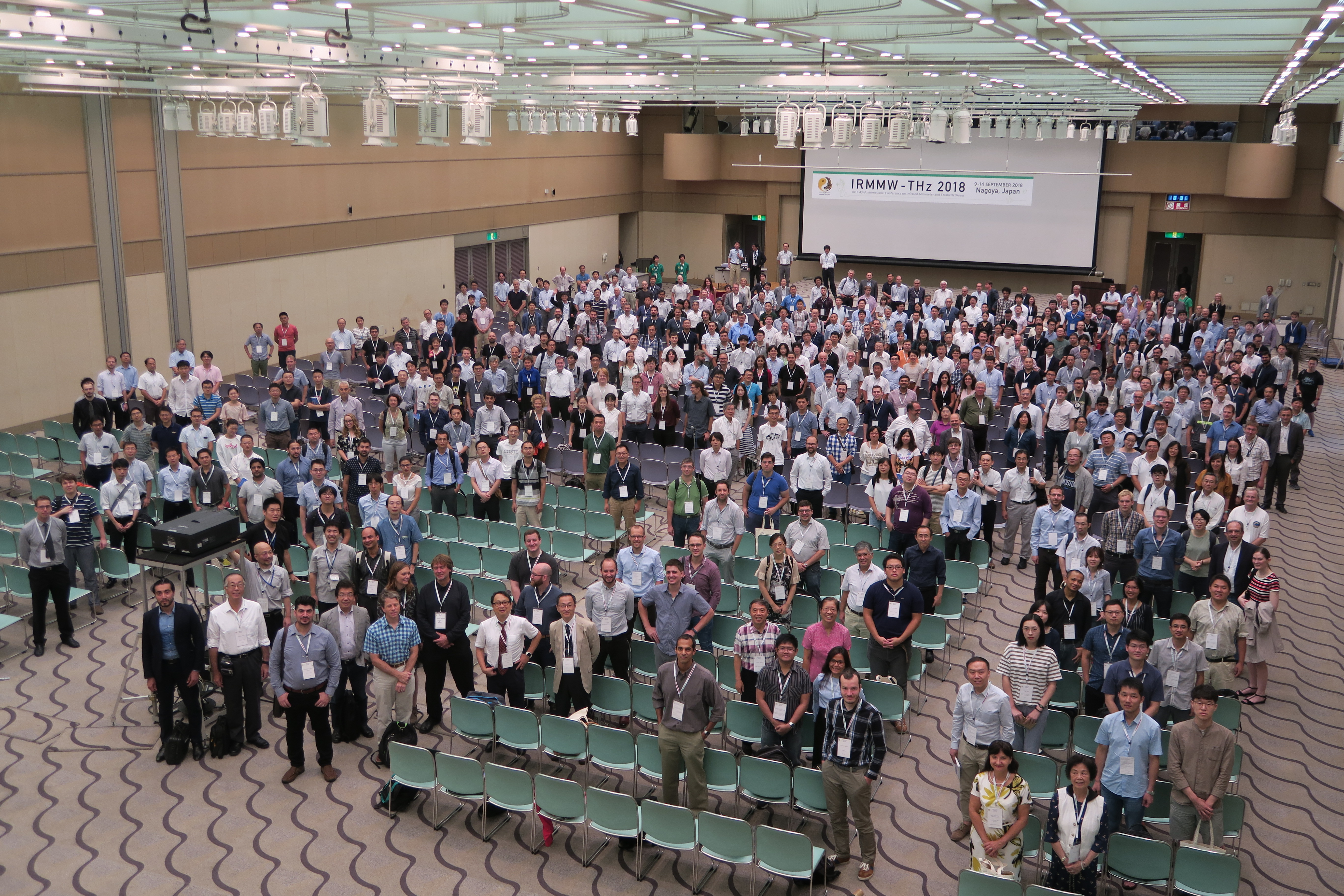 Have any questions? Please contact us.