MSH Systems, Inc. has become sole Japanese distributor for terahertz products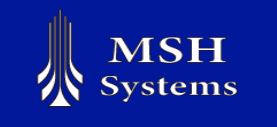 We are happy to announce that MSH Systems, Inc. that entered into distribution agreement with Terasense just about half a year  ago, has now  become our exclusive  distributor that will solely represent our THz imaging products in Japan.
In whole fairness it must be said  that  we've had a really long history of relationship with the key experts of MSH Systems, Inc. Dr. Sergey Krayushkin-san and Dr. Katsuo Morita-san who are the spearhead of their team with PhD degree  used to work for other company that thanks to their efforts handled our  products highly efficiency and  successful. Over more than five years of fruitful cooperation our Japanese counterparts have learned everything about our terahertz  imaging cameras, terahertz generators, THz detectors, as well as various custom-tailored solutions, hybrid THz setups and whatever else we made to offer to the world. More often than not seeking to meet customer's expectation they  went far beyond the call of duty in order  serve their clients, meet their 'wants' & needs and leave them satisfied. Now, leading a brand new company, they  are determined to  provide a cutting-edge scientific  technologies and products from Japan and overseas to local Japanese universities, research institutes and industrial users. We feel proud that our THz imaging solutions make up a tangible portion of their product offering. MSH Systems team views their corporate   motto as to 'act with full power to become a good partner with suppliers and customers with strong sales and service experience in the technical field, strong relationship of trust with customers and responsible execution power'. This stands to reason  and we fully share their positive, customer-centric attitude. After all, our mutual ultimate  goal is to keep the 'customers satisfied' and back it up later with a considerate care and handy technical support throughout  the years to come, rather than just sell the product once.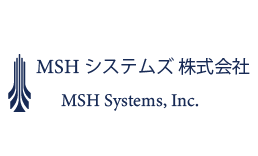 MSH Systems experts have mastered our  products to such a high extent that they can easily disassemble and assemble our 2D THz imaging cameras and 1D linear high speed terahertz scanners and THz  sources whenever required. Moreover, out of our 90+strong world army of resellers MSH is the only one  authorized to do it. This gives them an unbeatable competitive edge and in fact makes them our small-scale  authorized manufacturing shop capable of supporting both repair and assembly operations overseas. It saves funds and efforts of our experts, and, most importantly, it saves time for our customers, which is absolutely priceless! 
Summing up:  if you happen to be in Japan in need of our THz products or a THz imaging system or  customized solution, please feel free to contact MSH Systems, Inc. at Tel: 03-6261-1352   or  www.msh-systems.com  and our international friendly team will be happy to support your THz  needs.
Have any questions? Please contact us.