Photonics Spectra Magazine highlights Terasense advances in THz imaging

We have another great news that we'd like to share - not without tint of pride, though -  with our admirers in the world's terahertz community, as well as the rest of its members! Along with continuously improving its terahertz imaging systems and accessories, TeraSense has been painstakingly working for the last few years on increasing its visibility and brand awareness. Slowly but surely these efforts began gaining results. And now we are extremely proud to have hit the pages of Photonics Spectra Magazine (www.photonics.com). For those who may not be familiar with it, it is one of the world's best on-line edition dealing with applications of Photonics, which they defined themselves as 'the technology of generating and harnessing light and other forms of radiant energy whose quantum unit is the photon'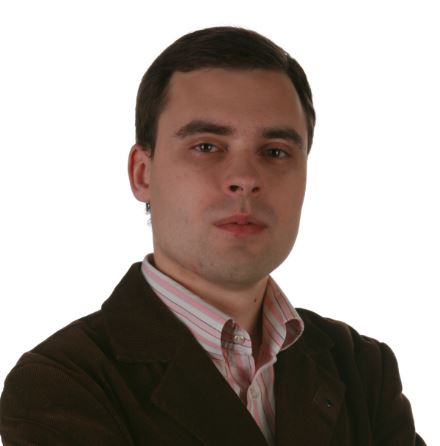 Dr Viacheslav Muravev, Vice President of Terasense Group, Inc. answered the questioned by Marie Freebody, Contributing Editor for Photonics Spectra Magazine, whose goal was to write an article about advances in modern and innovative imaging technologies with a focus on non-medical applications. Well, from our perspective, Security screening (homeland security) and Non-destructive testing (NDT) appear to take the lead in popularity amount other THz imaging applications, statistically wise; and this is exactly where Terasense comes it!
 In his write up for the article Dr Viacheslav Muravev, provided a wealth of information on the most significant changes in the field of optical imaging we see occurring and the remaining  challenges that we face. He shared his insights on mastering new wavelengths and briefed on Terasense advances in imaging systems, such as  THz cameras, terahertz generators, body scanners, THz optics you name it. He also outlined the issue of scaling up production and reducing cost of existing technologies that is a driving factor for spreading new applications. Of course, the focus of the article was on the practical examples of exciting new technologies that TeraSense is working on and specific applications that stand to benefit.
 You are more than welcome to read the full article under the headline Applications on the Upswing as Cost of Imaging Systems Come Down in the July-2016 edition of Photonics Spectra Magazine. Unfortunately, the size and the framework of the article did not  allow editors to place the complete information furnished by Dr Viacheslav Muravev for the purpose. However, Terasense is still here and we encourage those who are keen on this topic, to contact us with your questions and inquires and, of course, RFQs.
We will always be happy to help your THz imaging dreams come true!
Have any questions? Please contact us.