Global Terahertz Market is to show annual growth of 32 %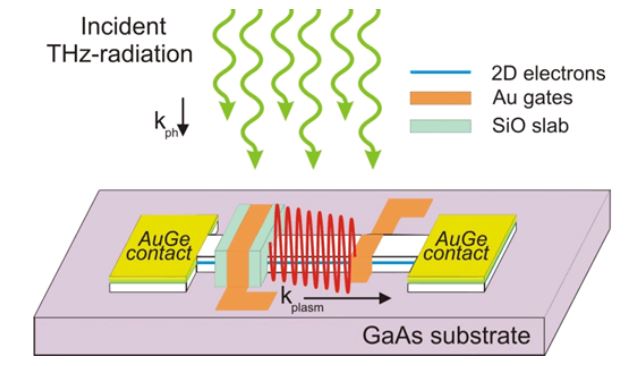 Terahertz waves represent electromagnetic radiation jammed between far-IR's  and microwave bands in the electromagnetic spectrum. Initially, it was used in very few areas such as astronomy, planetary science, radio, etc. Nowadays terahertz technology has gone far beyond that and it implementation is gaining momentum in many spheres meant to inspect, control and monitor, and sometimes may complement  existing techniques such as ultrasound and infrared radiation (IR). At the same time consecutive efforts are being taken on a global scale aiming to replace or reduce the widespread use of X-ray and nuclear radiation, which are highly unsafe, and which slowly by surely yield the way to other  technologies including the one based on T-rays.
We have been observing tremendous developments in terahertz devices in recent years such as creation of THz pulse for spectroscopy applications user NIR laser, low loss waveguide circuits, submicron scale lithography, silicon micromachining etc. All that offer a plethora of opportunities some of which are picked up and developed by TeraSense in terms of its contribution in  terahertz imaging cameras and terahertz imaging scanners including those for industrial applications.  It is obvious that terahertz market is rapidly growing and is conquering new fields from the engineering to medical sectors, while setting new challenges for THz devices.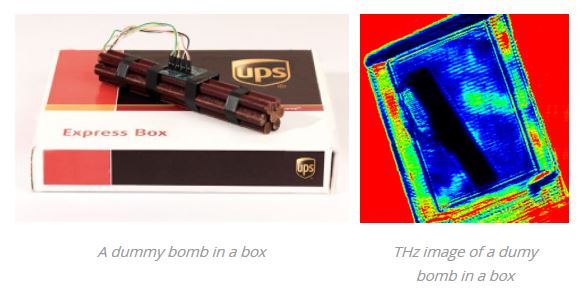 Valued at $ 0.09 billion in 2016 the global terahertz market is expected to reach or top the mark of 0.67 billion by the end of 2022. If viewed from the perspective of Cumulative Annual Growth Rate it shows 32.68% during the forecast period of 2017 - 2022.  The innovations in this technology enabled its spread across many areas such as food and agriculture, pharmaceutical manufacturing, plastics & ceramics, healthcare, communications etc. We  can  proudly state that TeraSense has put its foot in the door in most of them if not all! Many observers point out that commercial applications such as security screening explosive devices detection, medical diagnostics,  high-speed communications etc. are also possible these days with the advent of this technology and of course being pursued by TeraSense team as well!
 Non-destructive testing (NDT) and homeland security (Security screening) applications apparently take the lead in popularity, statistically. You are welcome to  read more about suitable APPLICATIONS at our web-site and pick specific one from the drop-down list, or ask your questions.
Have any questions? Please contact us.