Terahertz imaging starting kit for medical research
Medical applications of terahertz  imaging technology in general are to be in the focus of many researchers and industrial clients. We register many inquiries in diagnostics of bones fractures, cancer detection/diagnostics, dental diagnostics, and some other areas of medical sceince,  where mild and gentle THz light can be useful. We must admit that even though there are many reports in the press and the Internet of successful application of terahertz  rays in medicine, we have never tested our  THz imaging systems for medical diagnostics or any medical applications. It stands to reason, though, as we are manufacturer of equipment and have  no medical specialists, doctors or M.D. in our team.
We can assume that our devices can be useful for medical science. In any case we encourage our customers to consider getting our THz imaging system for respective tests in their fields and, of course, we are determined to support their needs in THz-imaging. After all we will certainly greatly appreciate the resultant feedback.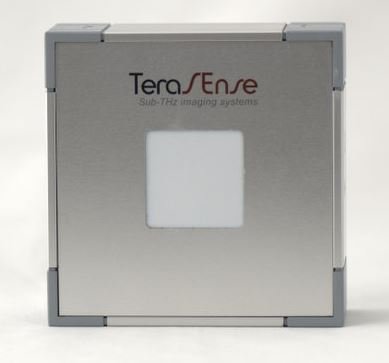 For those medical researchers, who wish to tryout our equipment, as a 'starting kit' we would highly recommend to purchase our most affordable TERA-256 (16x16) imaging camera together with THz source (IMPATT diode ). Such THZ imaging kit will enable them to get first hand experience and check unique imaging capabilities of our systems and the feasibility of specific application. TERA-256 (16 x16) has the size of imaging area aprx. 25mm x 25mm, which is ample to cover many research purposes.  With that said, please mind the pixels size of our THz sensor arrays and attainable imaging resolution.
Have any questions? Please contact us.